Quartered Log Coffee Table
Original design created from a single log.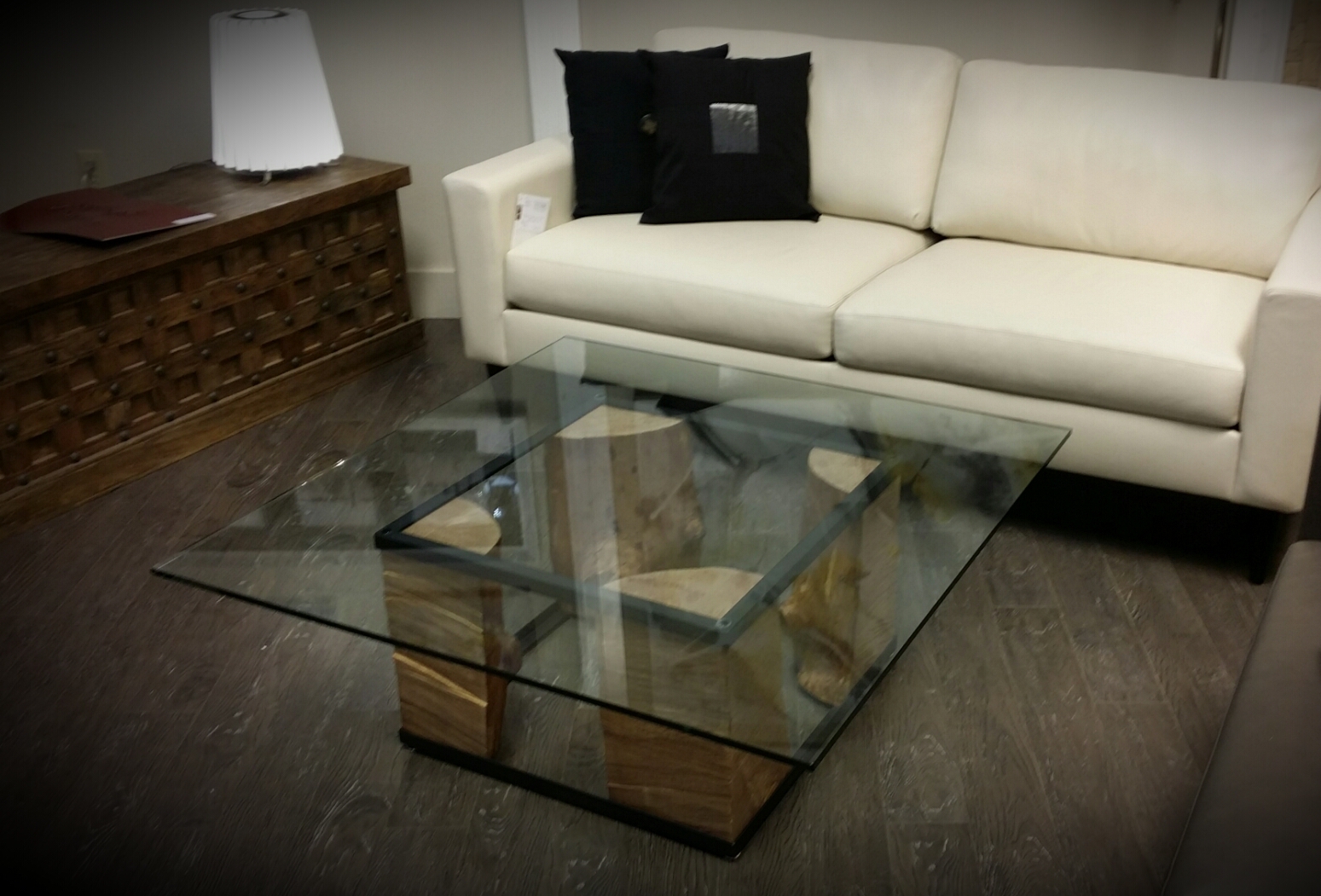 Modern rustic coffee table created by quartering a single log, turning them around, welding a simple square frame and finishing it off with a thick glass top. This design showcases all sides of the table to feature the organic qualities of the wood contrasted with the straight lines and sharp angles of the steel and glass.