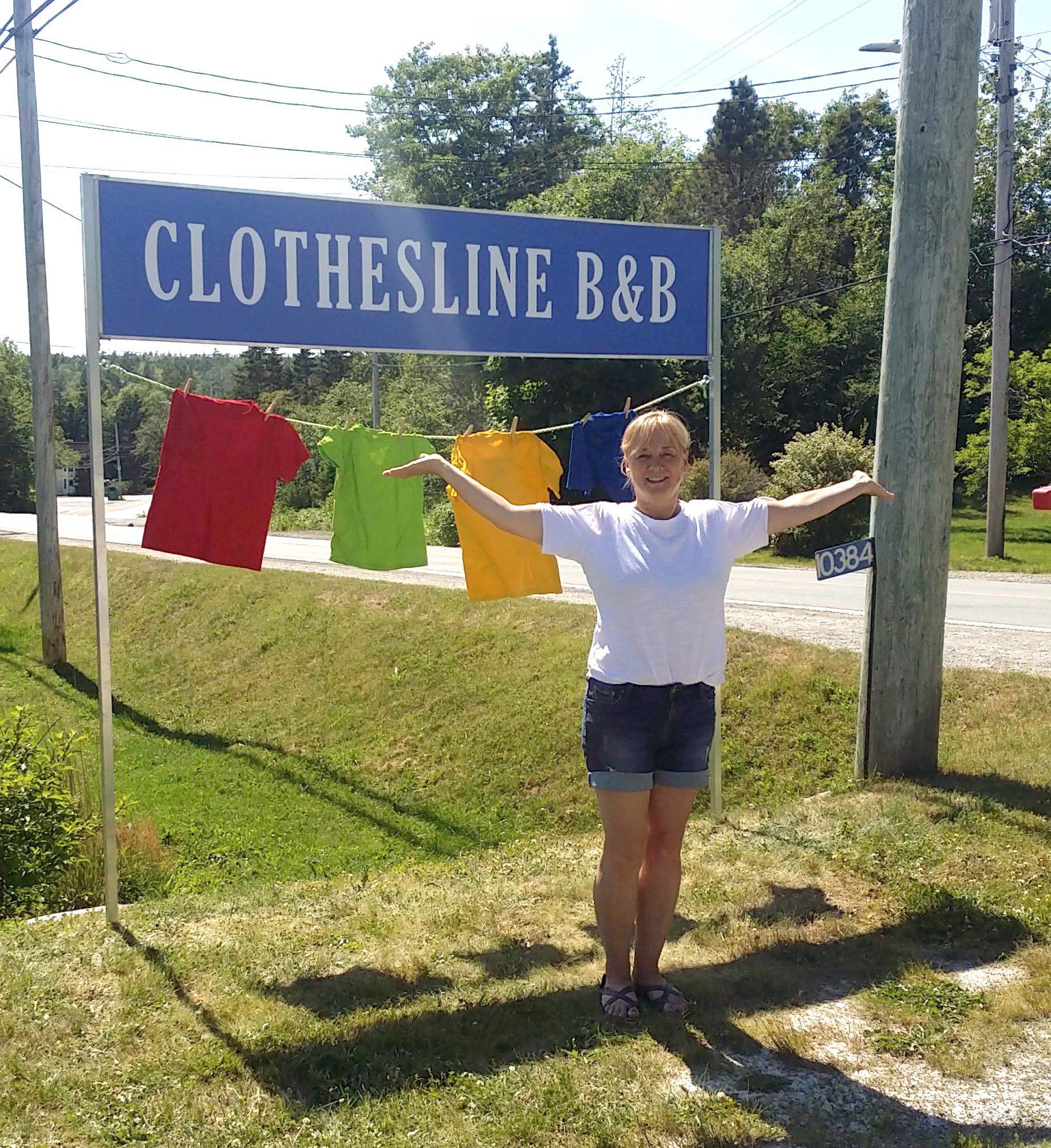 I LOVE working with small, local clients. Budgets are usually always tight, but that's the creative challenge. In fact, the tighter the budget, the more creative you need to be.

This project started off with a conversation discussing a standard sign, because no one knew where this new B&B was. After my client, Brenda, told me the name, immediately the wheels started turning and I came up with an ambitious solution that was over her budget.

Then the challenge was issued. Brenda didn't want to compromise on the idea, but how could we pull it off on limited funds?

That's when we get really creative. The final solution was even better than we hoped. Instead of cutting aluminum shirts to look like they were waving in the wind, just use real shirts. Then you can customize them for holidays, events or special guests.

She bought a bunch of second hand t-shirts that I spray painted to stiffen them up. And we made a mini clothesline to hang them on.

Simple idea. Simple solution. Big... and I mean, BIG bang for her buck. In fact, this sign is now a landmark for people and generated organic interest on social media. 
We didn't expect this kind of positive response. We would have been just happy with people noticing that sign to know her house was a B&B. We never imagined people would randomly stop on the side of the road to get selfies in front of it.