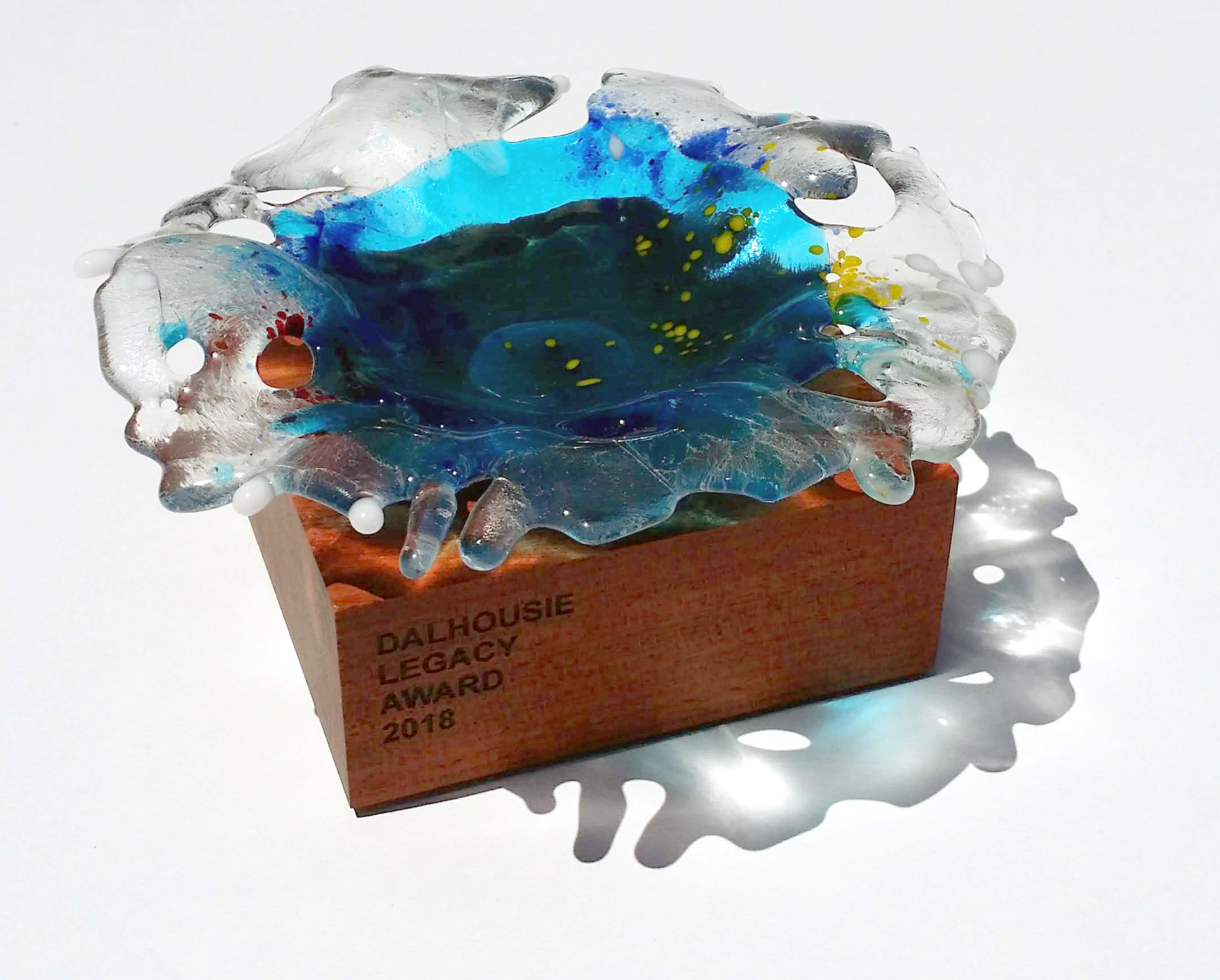 This is the award for the new annual Dalhousie University's Legacy Awards to honour individuals who, through their chosen field, have had a tremendous positive influence on the community.

The concept was to show the ripple effect one person can make by using a stylized glass water droplet. The glass was handcrafted by Lisa Martin, The Jeremiah Tree Glass. The base is Jatoba wood with the name laser etched on the side.

Great project and a great client.