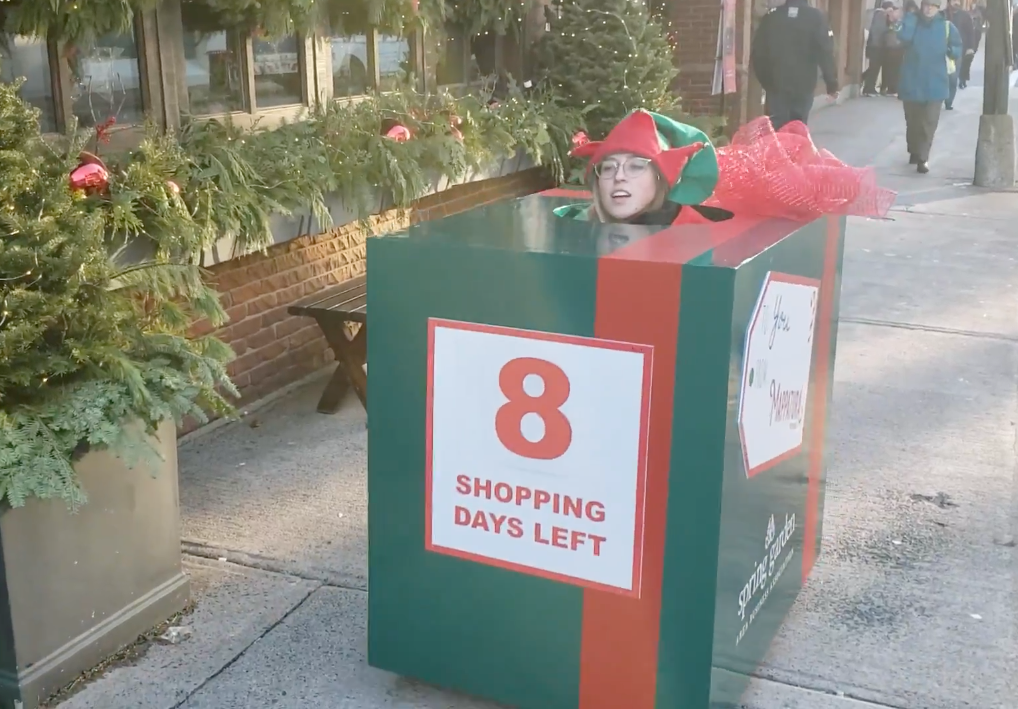 Christmas is coming and the Spring Garden Road Business Association wanted to do a unique activation. We created the giant electric-powered Christmas present to remind people of how many shopping were left. Each day we updated the number and changed out the business logos on the sides. Then we drove up and down Spring Garden Road interacting with the public promoting the businesses in the area.

Social media was a key element to the activation. The Business Association promoted the businesses on their social platforms. Plus, we gave the businesses highlighted on each side of the gift box an opportunity to promote themselves on their social platforms. 
This unexpected execution delighted everyone who saw it and even generated a bit of a buzz on Twitter.