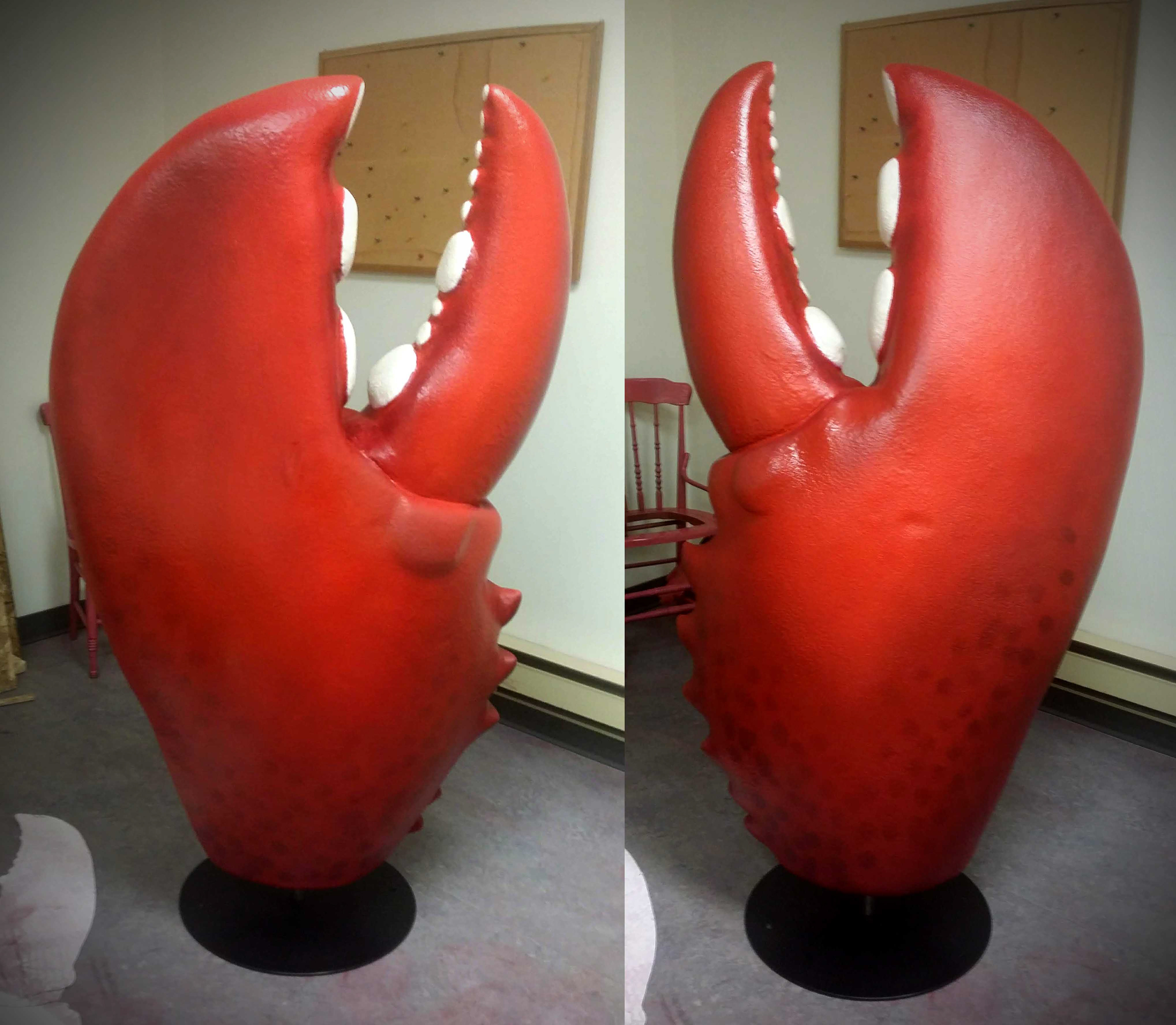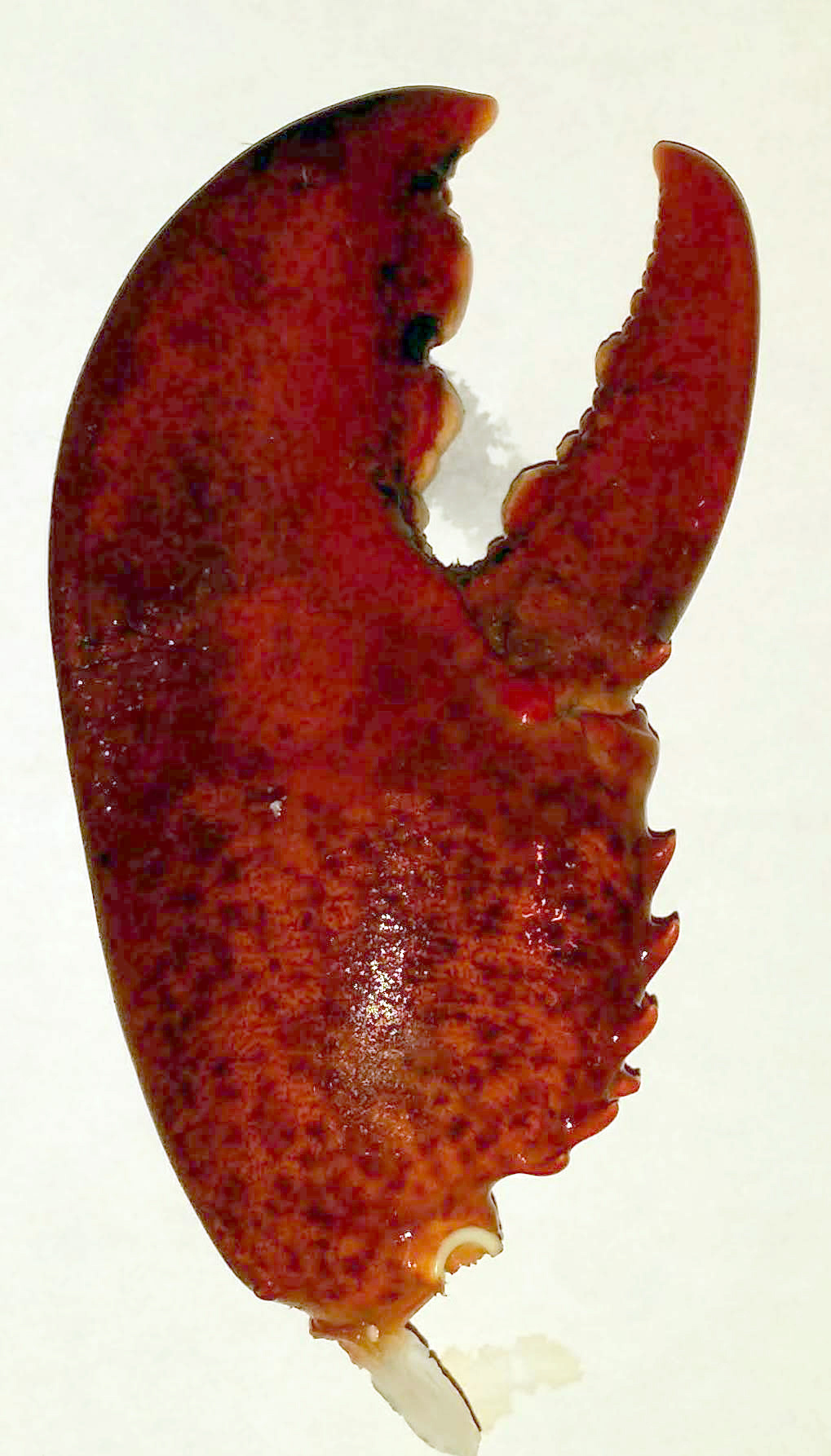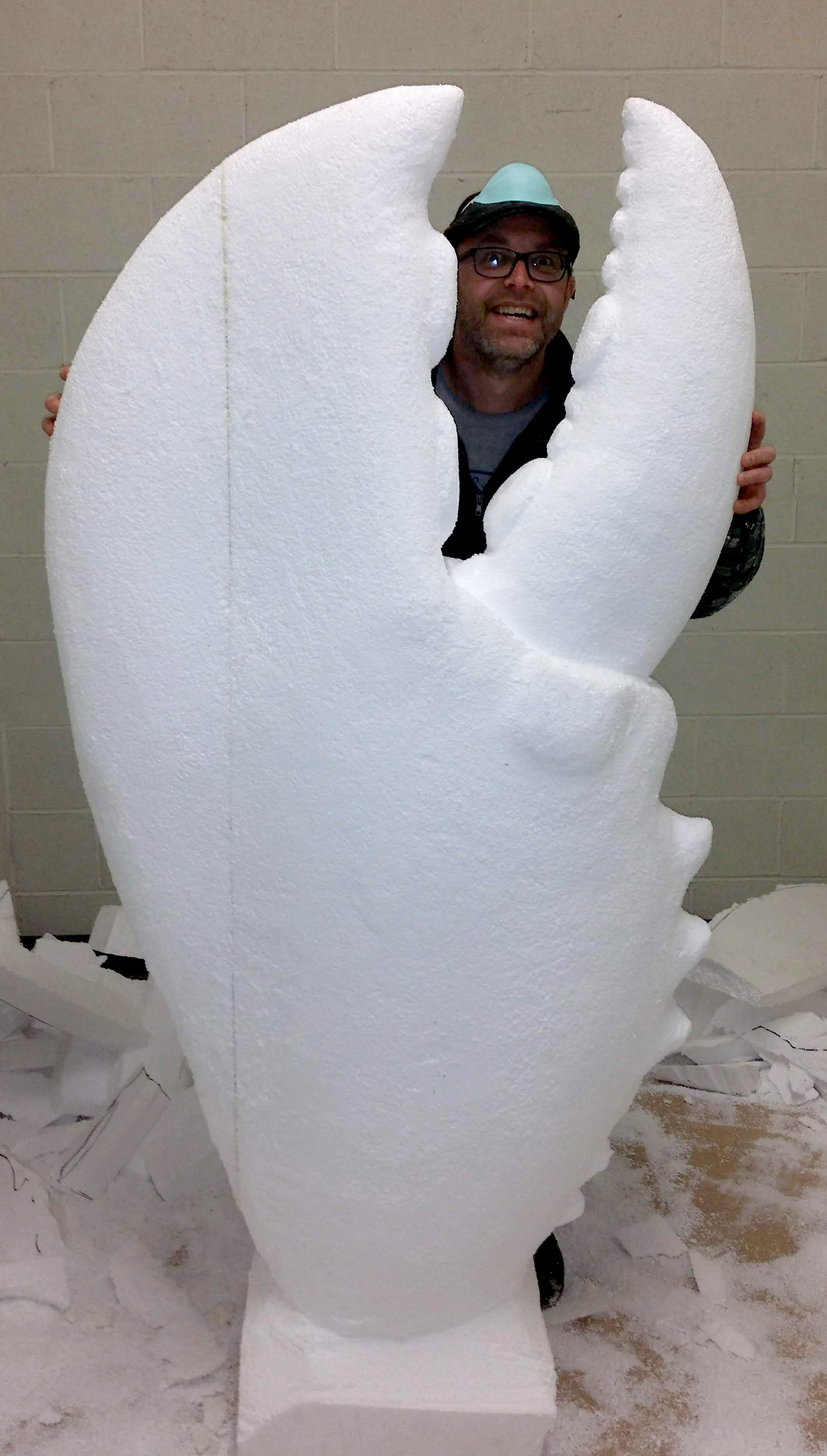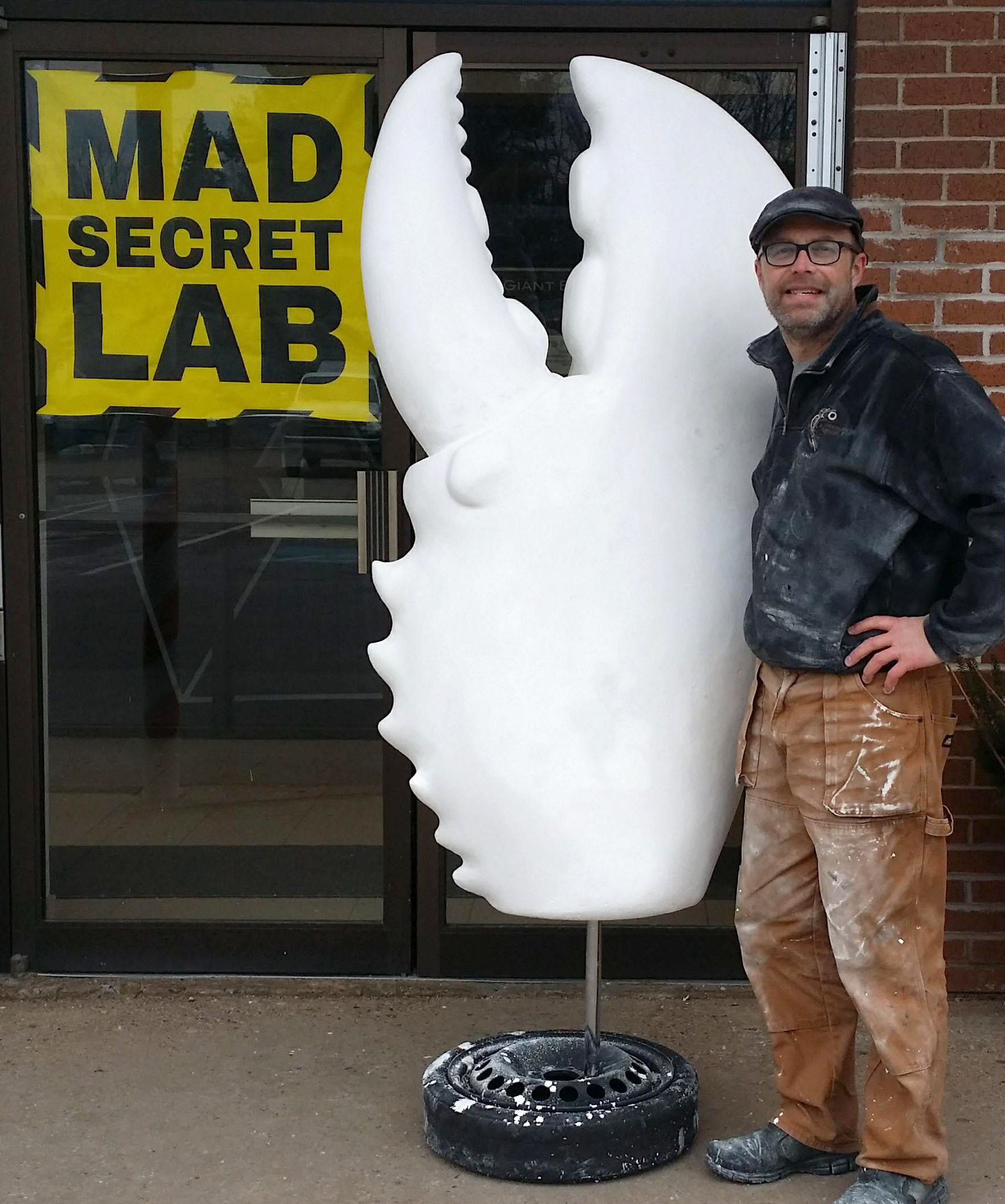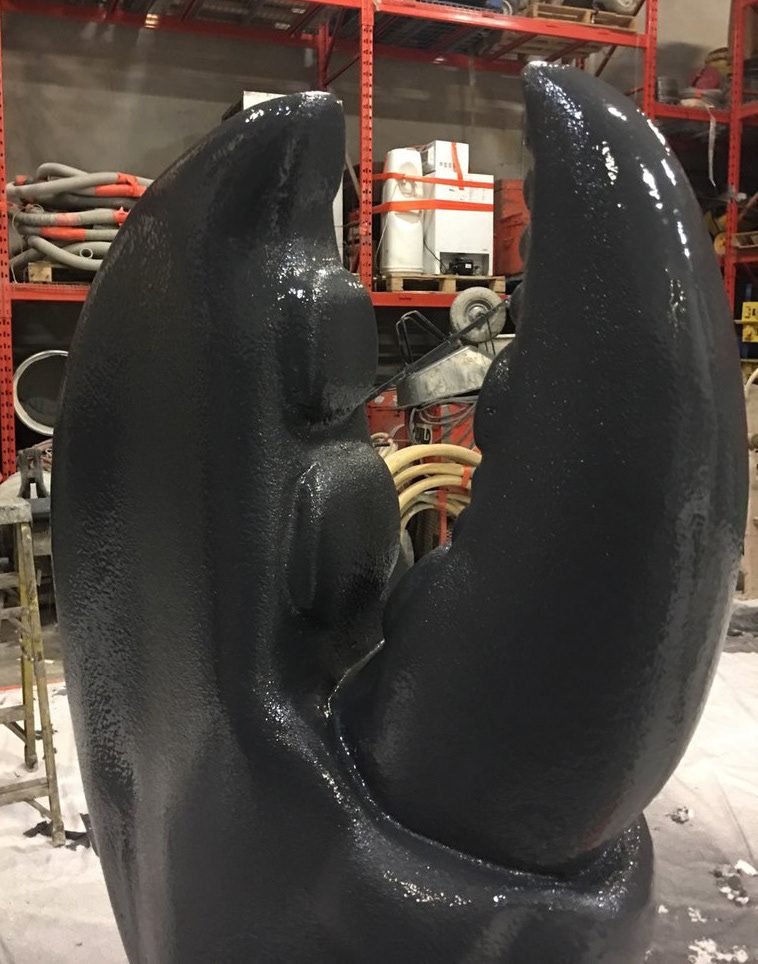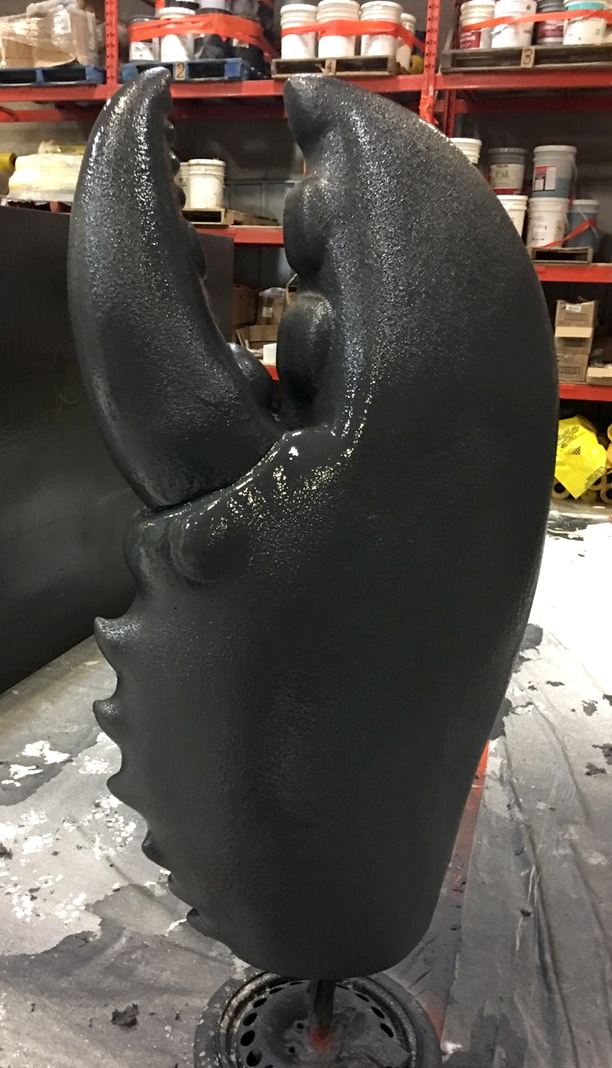 Got contacted by an agency to create a giant lobster claw to be shown at trade shows... for selfies, of course. Started with a real claw, took photos of it from the front and side, projected them on the wall to make a template, transferred that to the foam and started cutting.

Made a hot wire to do the rough shaping and then it was all hand carving with a wood rasp. I looked like a walking snowstorm everywhere I went. Styrofoam clings to absolutely everything!

When the sculpting was done, cleaned up and smoothed out, it was off to hard shell coating. The last step was paint.
The final lobster claw stands just over 5 ft. and is extremely accurate in size and dimension to an actual lobster claw. I heard the end client, NB Tourism, was really happy with it. I'm a little bit proud of it.