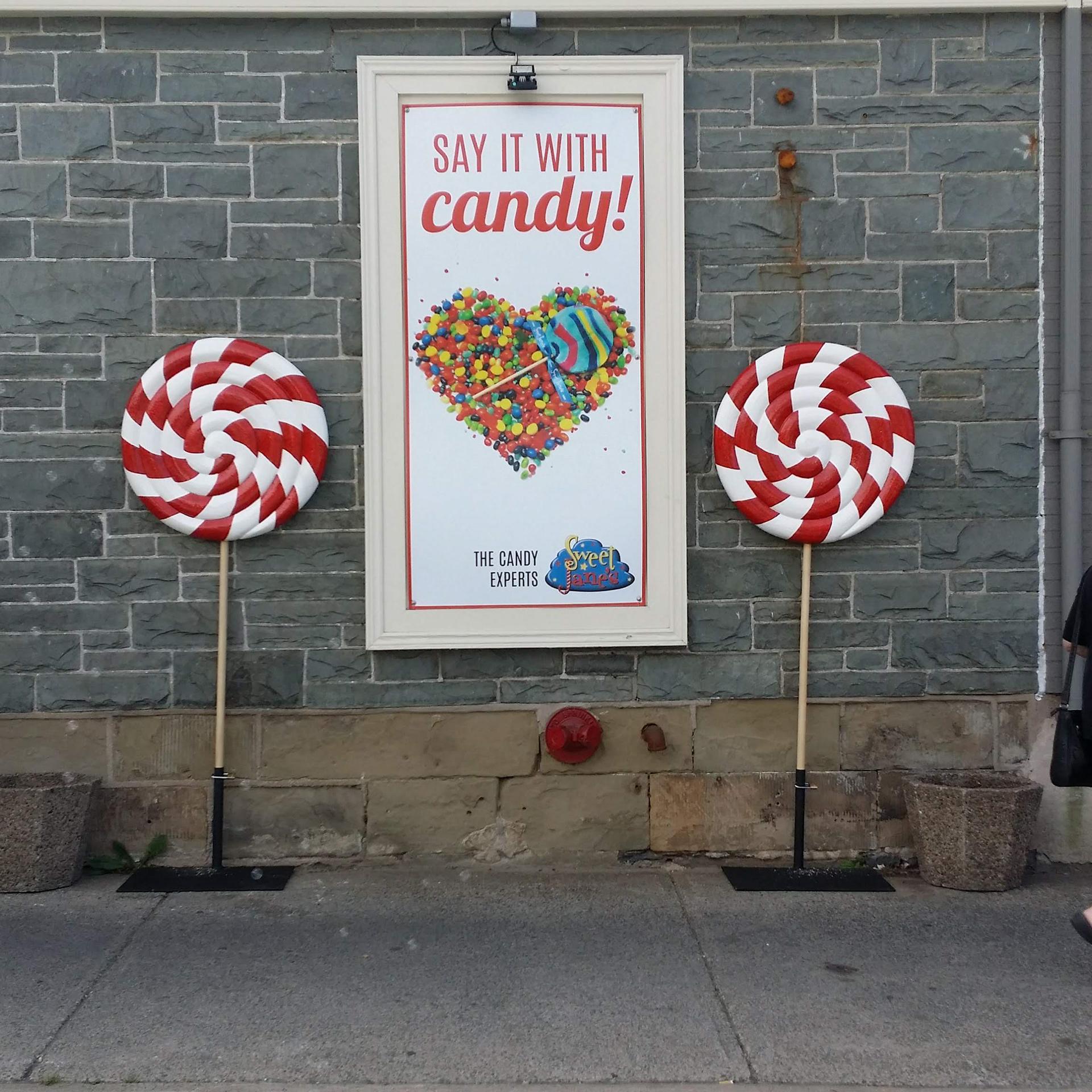 Sweet Jane's wanted giant lollipops to create a photo opportunity outside their store. Great idea. The simple solution would be to cut two large circles out of plywood, paint them, and Bob's yer uncle.

The better way is to make them 3D. I first determined the final size that would work with a person's head. Then I cut two circles out of 3-inch wide styrofoam and carved the swirls so they would have dimension. Then I coated them with bedliner to seal the foam and painted them with exterior acrylic. The red was painted free hand. I coated the final pieces with a clear resin that resists UV rays.

On the back, I carved a slot for the wooden dowel and screwed the dowel to two pieces of thin plywood and glued on the foam. Then I used a matte clear to protect the dowel.

Finally, I welded the base together, drilled holes for the locks and painted the base with bed liner. The result is attention getting and screams, "THIS IS A CANDY SHOP!"