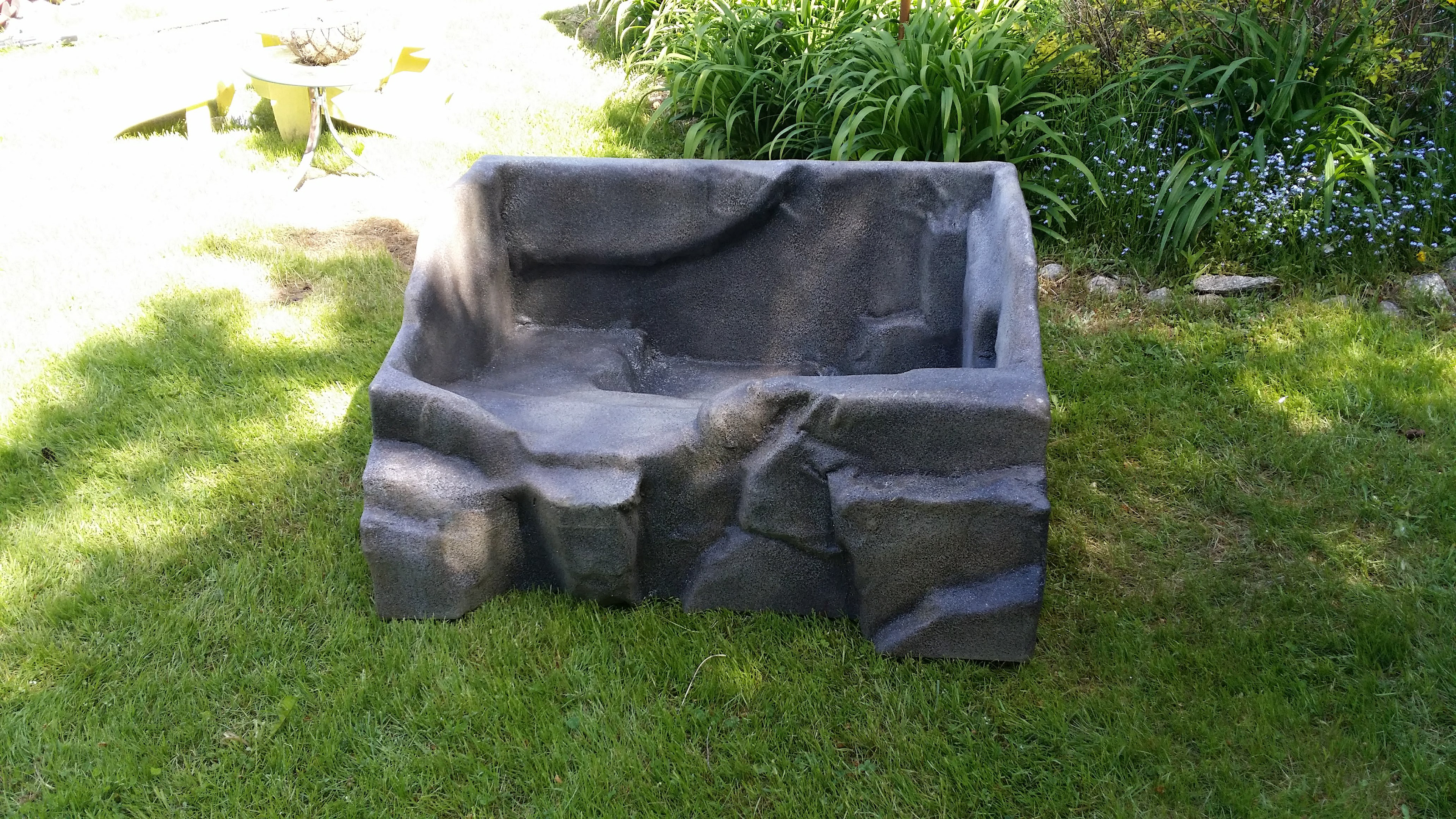 Little Ray's Reptiles needed a pool for their caiman exhibit. I glued together styrofoam and carved it into shape. From there, I used epoxy resin and the top and sides with fibreglass. The pool has multiple levels for the reptiles to bath.

I painted everything with stone texture paint and covered that with a matte clear. I test filled it with water and sure enough... it leaked. Damn.

So I pulled all the styrofoam out and set it aside. I put another coat of epoxy and filled any holes I found. Then I covered it with an industrial-strength waterproof sealer, replaced all the foam and tested it again. It's watertight. Awesome.