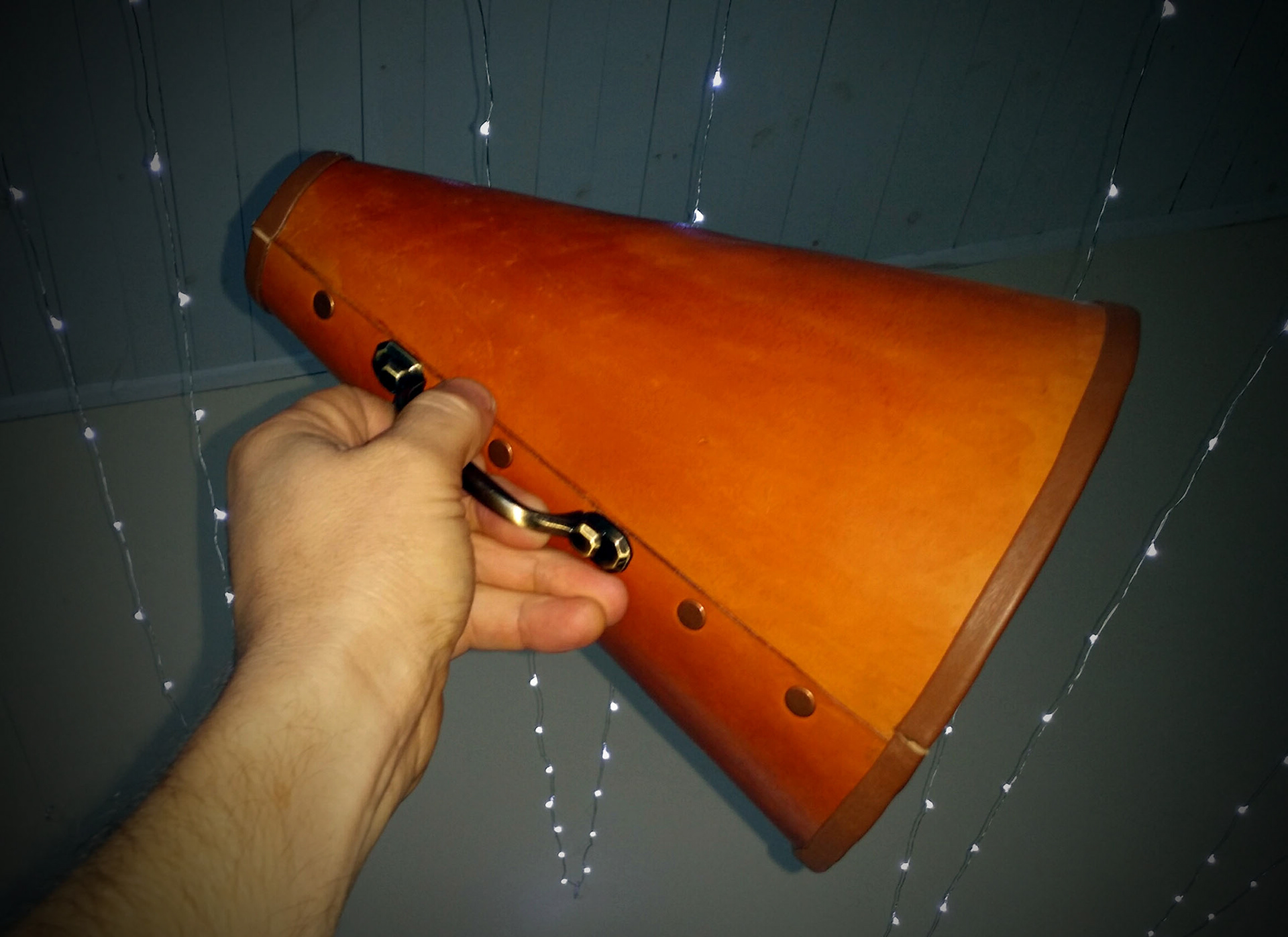 The Chronicle Herald newspaper created the NOW! Nova Scotia Good News Awards, which celebrates change makers in the province and spreading every participants good news story.

I feel honoured they reached out to me to build the first set of awards. They wanted a retro-looking bull horn. Most of the ones I researched were made from metal, but they felt cold and sounded tinny. The solution? Custom leather.

I popped into the awesome leather experts at Tandy Leather and walked out most of my supplies. In all, eleven awards were created, ten for the event, and one I kept (pictured here) for future reference.