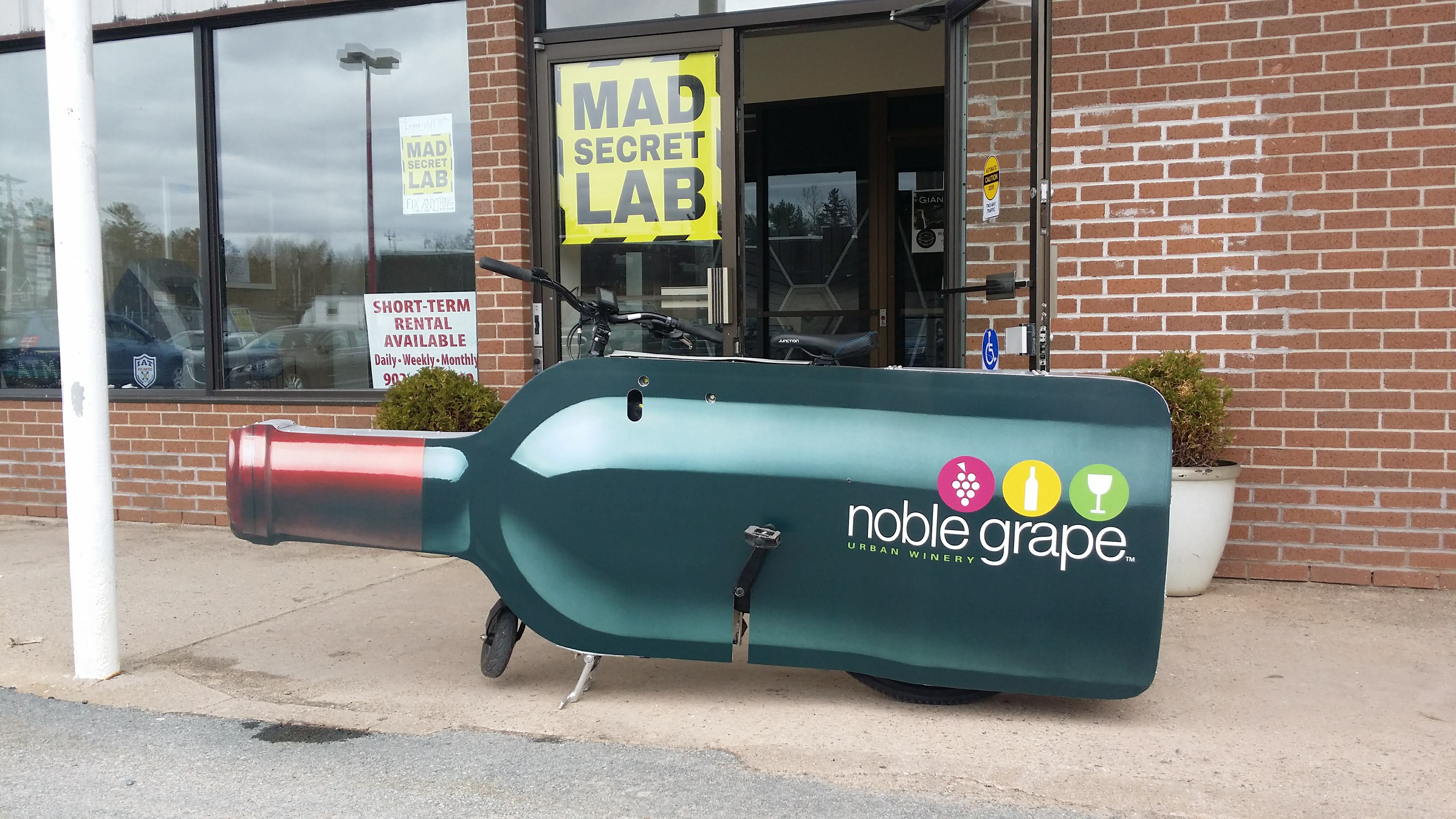 A past client wandered into the Mad Secret Lab one day and we had a chance to reconnect. He was very intrigued with the Lab and after some conversation he asked, "What could you do for my stores?" He owns nine wine kit stores in the province. "Let me think about it?", I said.

A week later, we met. I showed him some sketches and he said, "Let's do it!" Awesome.

We turned an electric-assist bike into a mobile wine bar. It serves both red and white wine, has a beer cooler, small storage bin, and a karaoke trailer.

The bike was modified to fit a custom-built aluminum skin. Graphics were printed by Kyle Barrett right here in sunny Hubbards.