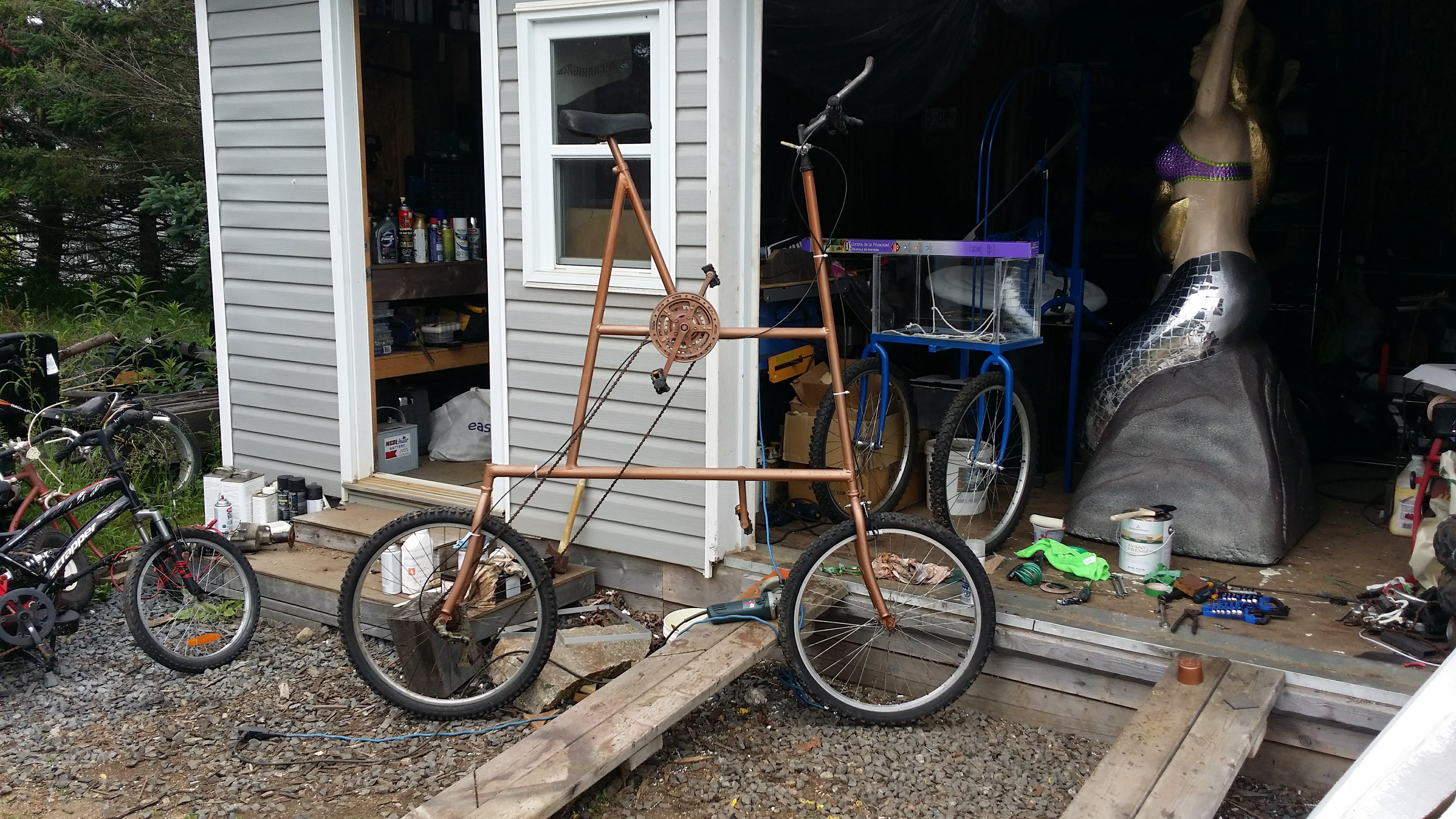 This bike started out at 11 feet. Crazy. I rode it once. Crazy. So I cut it down to 8 feet. Used a step ladder to get on it. Fell off it once. Crazy. Now it's 6 feet. Perfect.

I created the bike from scrapped bikes I had tucked behind my workshop. I used two front forks for both wheels, and salvaged the handlebars, seat, seat post, pedals and crank. The rest of the frame is hand crafted from tubing.

The key to making the whole bike work is the third pedal that's welded to the bottom tube. It lets me get the bike rolling so I can quickly scoot up to the seat. The view is well worth the climb.

Here is the bike being test fitted at 11 feet.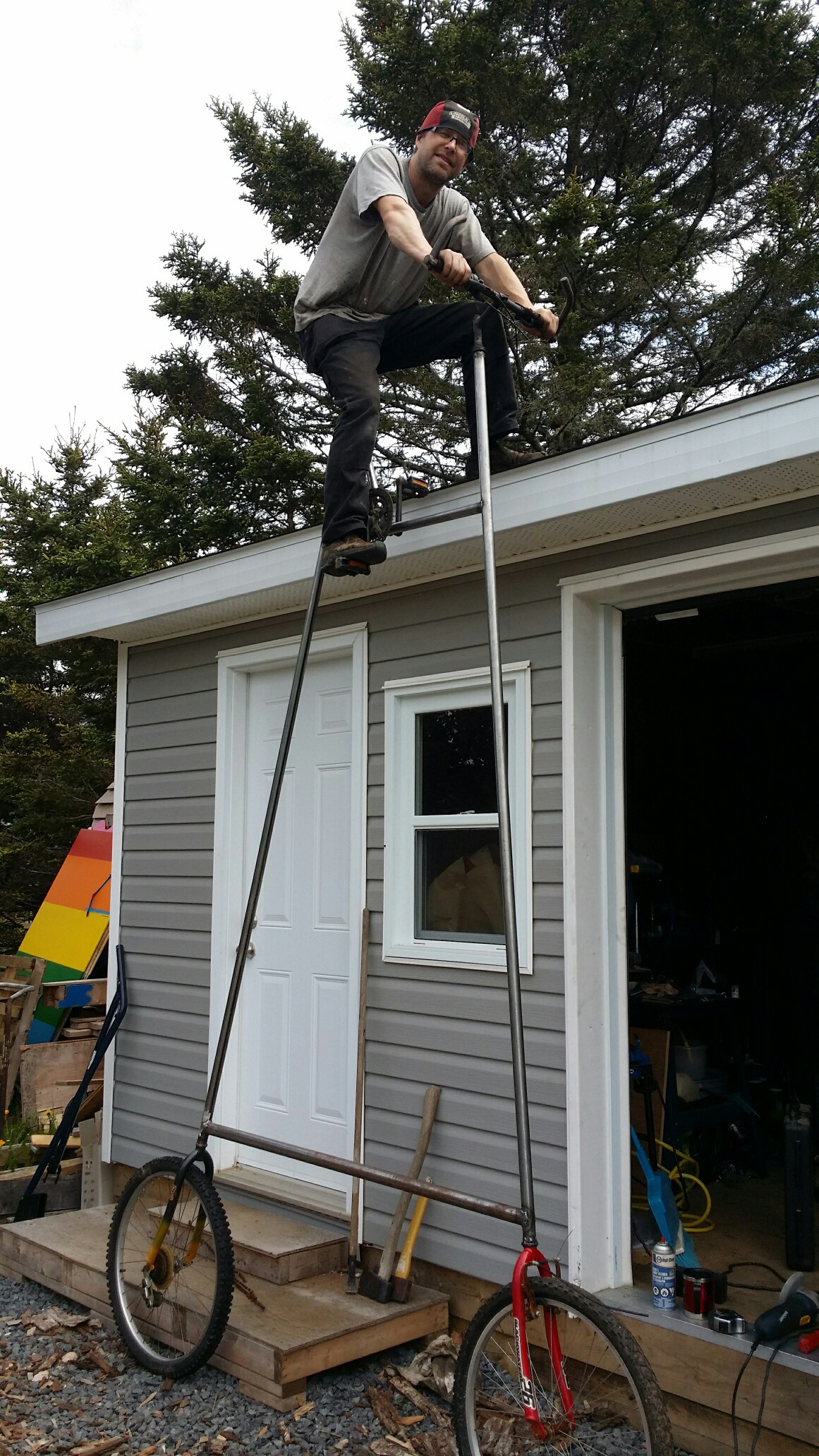 This is the ride at 11 feet.