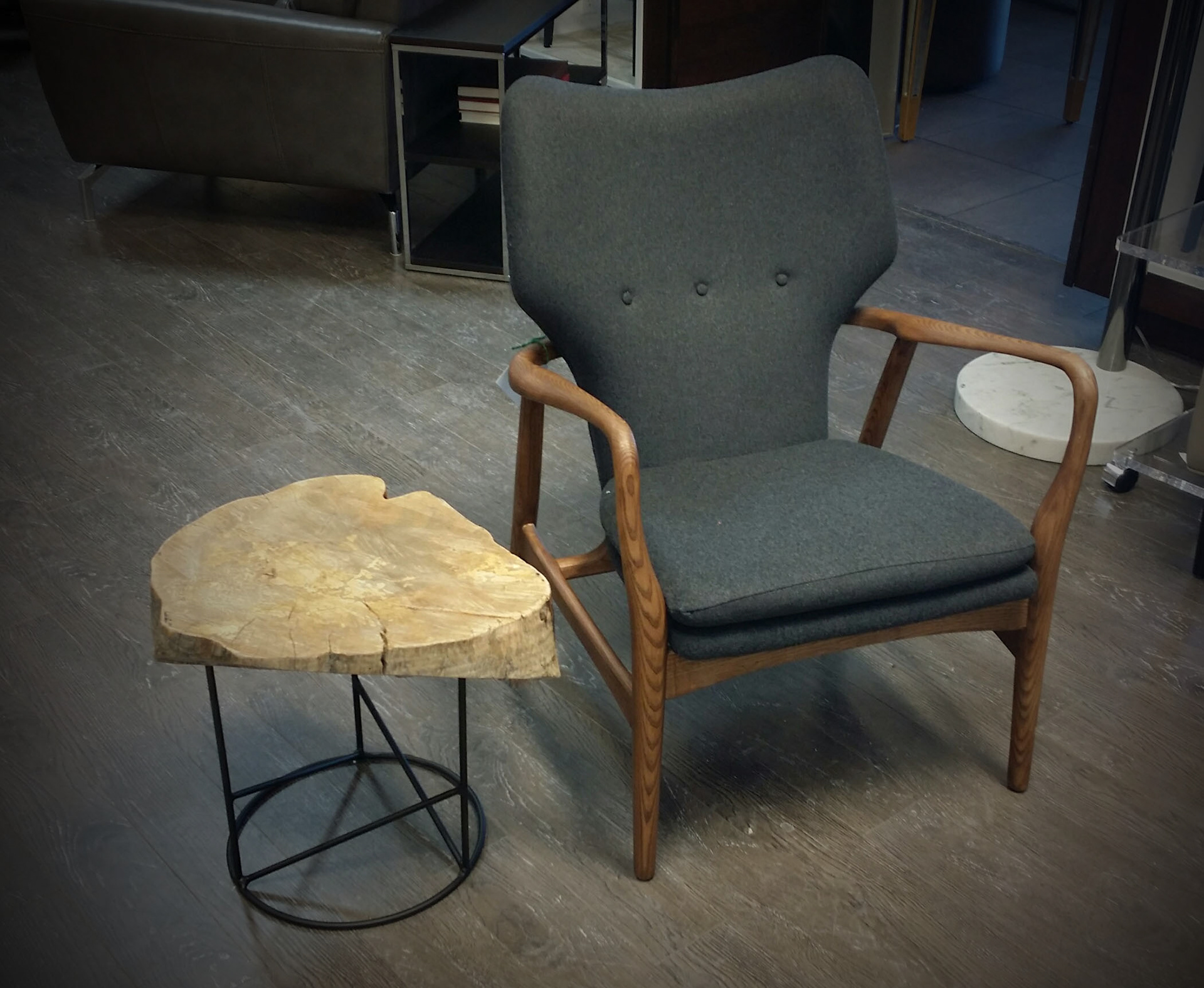 In 2015, I went to a local mill looking for pieces of wood with a story. I found an old cast aside log and sawed the end off of it. The grain colour was crazy. At first, I thought it was beyond saving, but brought it home anyway.

I left it drying in the corner of my office and as it aged it got better and better looking. Finally, I put it on the project front burner and designed a geometrical base to offset the organic top.

The base is a circle with a 3D triangle that gives visual interest as you change your perspective.