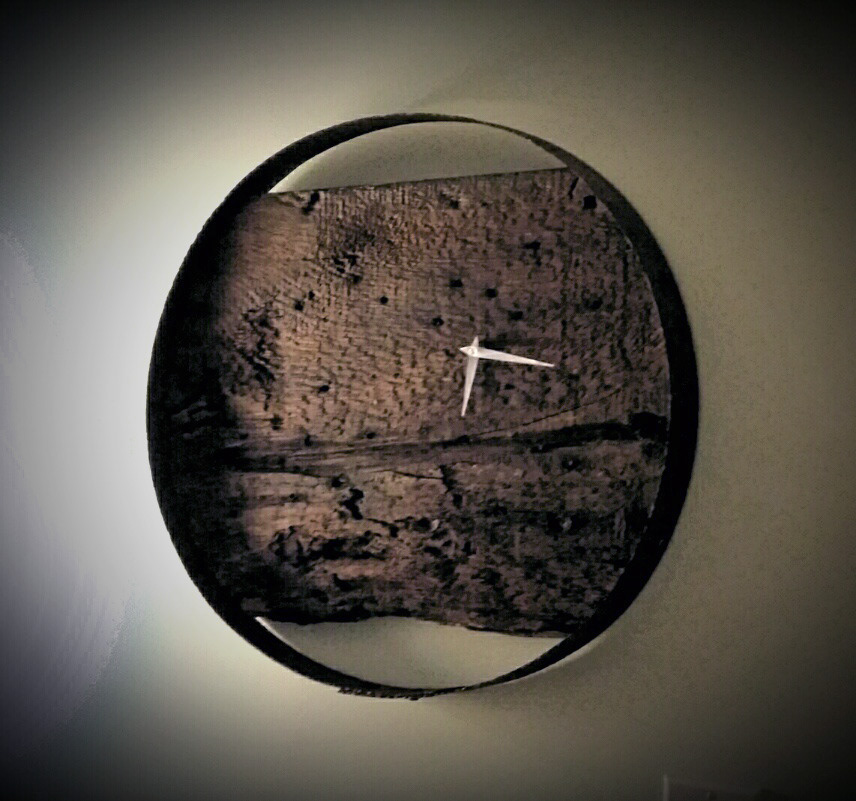 First off, I know I need better photos of this. Normally, I wouldn't even consider making a clock, but I saw a similar version on Pinterest, I believe, and I loved it.

I pulled an end cut from another project and a rusted barrel ring I had saved. Then I took the clock mechanism from an ugly clock and made a modern-style asymmetrical one. Everything was repurposed material.

I gave this to a good friend and a wonderful person.