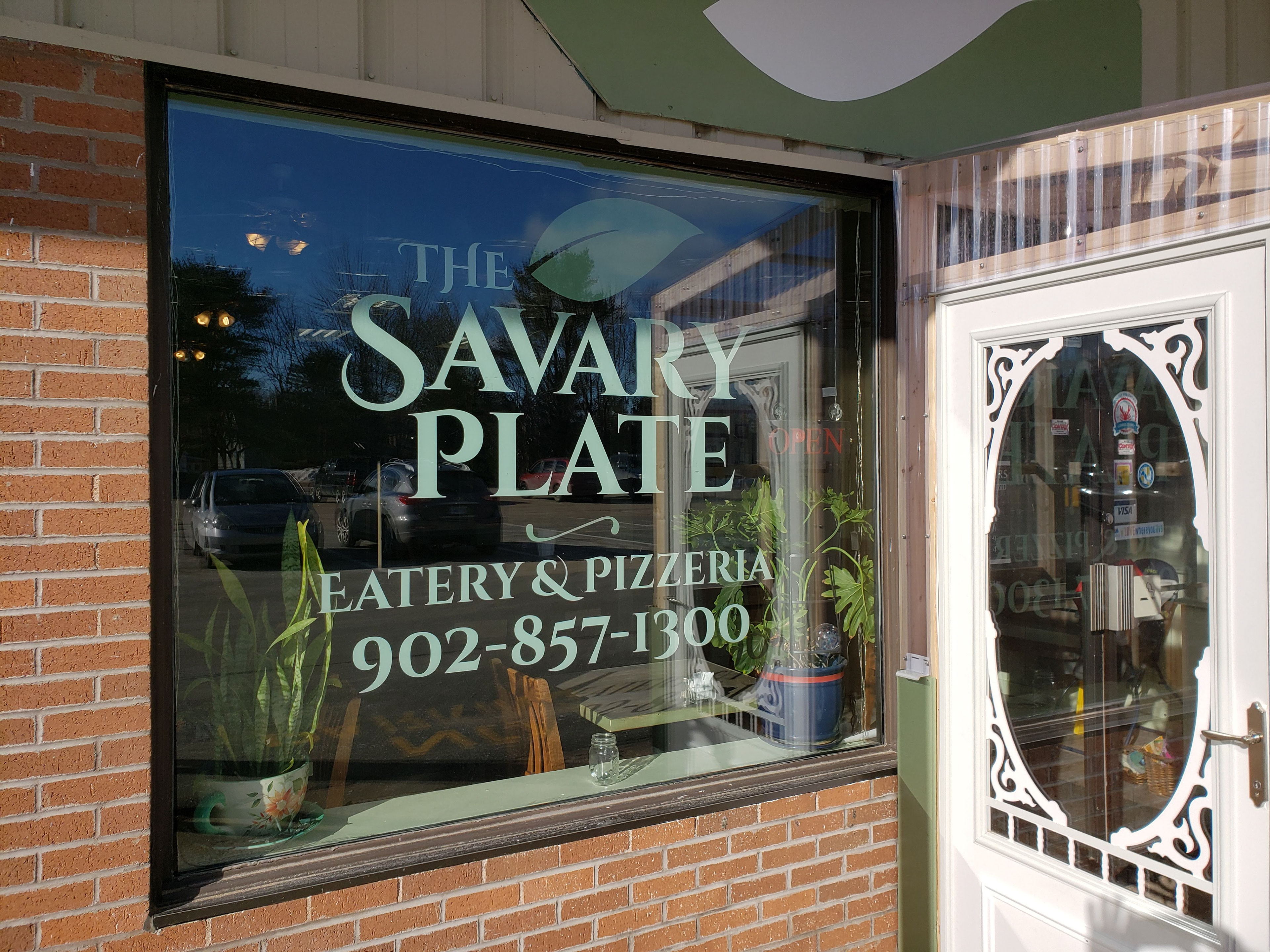 As I've mentioned in other posts, I LOVE working with local businesses. Tight budgets force everyone to be more creative. For me, this was a chance to not only rebrand a restaurant, but to be an active partner in all aspects of the business.
Over a year ago, Alisha Savary bought the local diner here in Hubbards, NS, the 4 Way Stop. Good food. Good prices. Good people. (And here comes the "but") But the 4 Way was someone else's vision. Alisha wanted it to be hers. Fair enough.
The journey began. Before we did anything, I sat down, shut my mouth, and just listened. Once everything was out in the open, we started at the beginning. It wasn't the name or logo or décor. It was the restaurant layout.
Every table was attached to the wall and each table sat four people. This meant that if one or two people sat at a table, you lost two to three seats and could not maximize your occupancy. Also, a half-wall divided the room.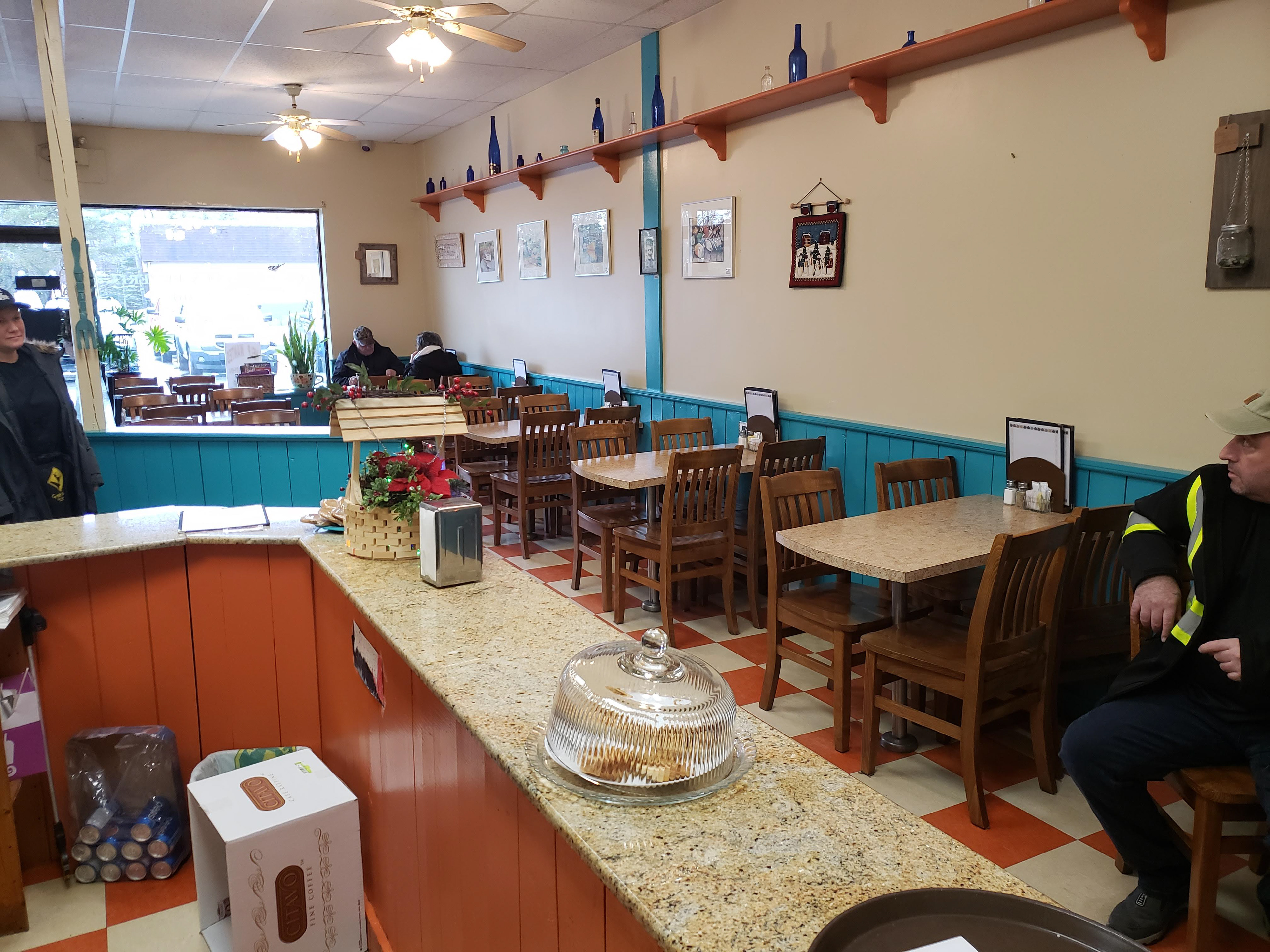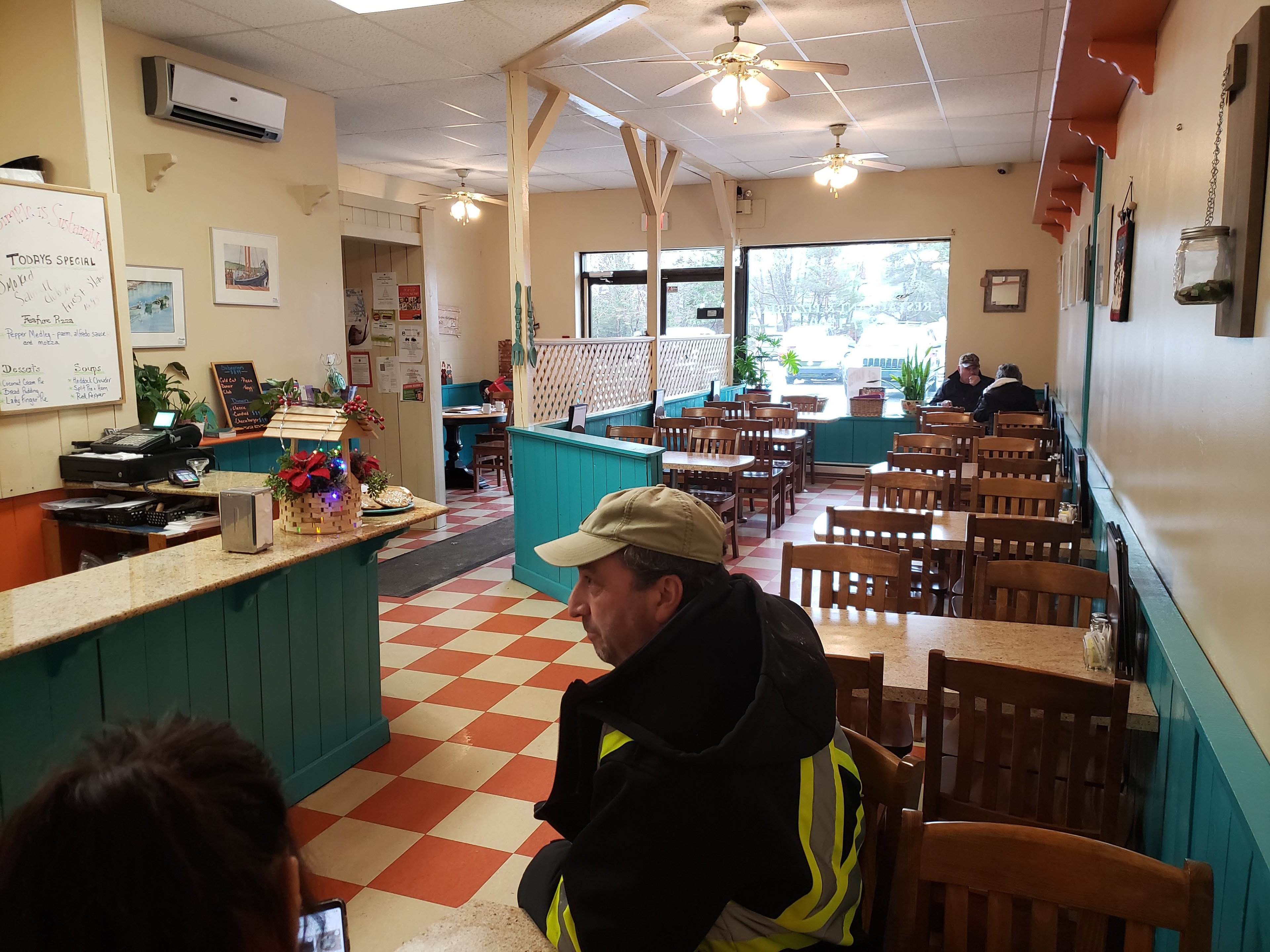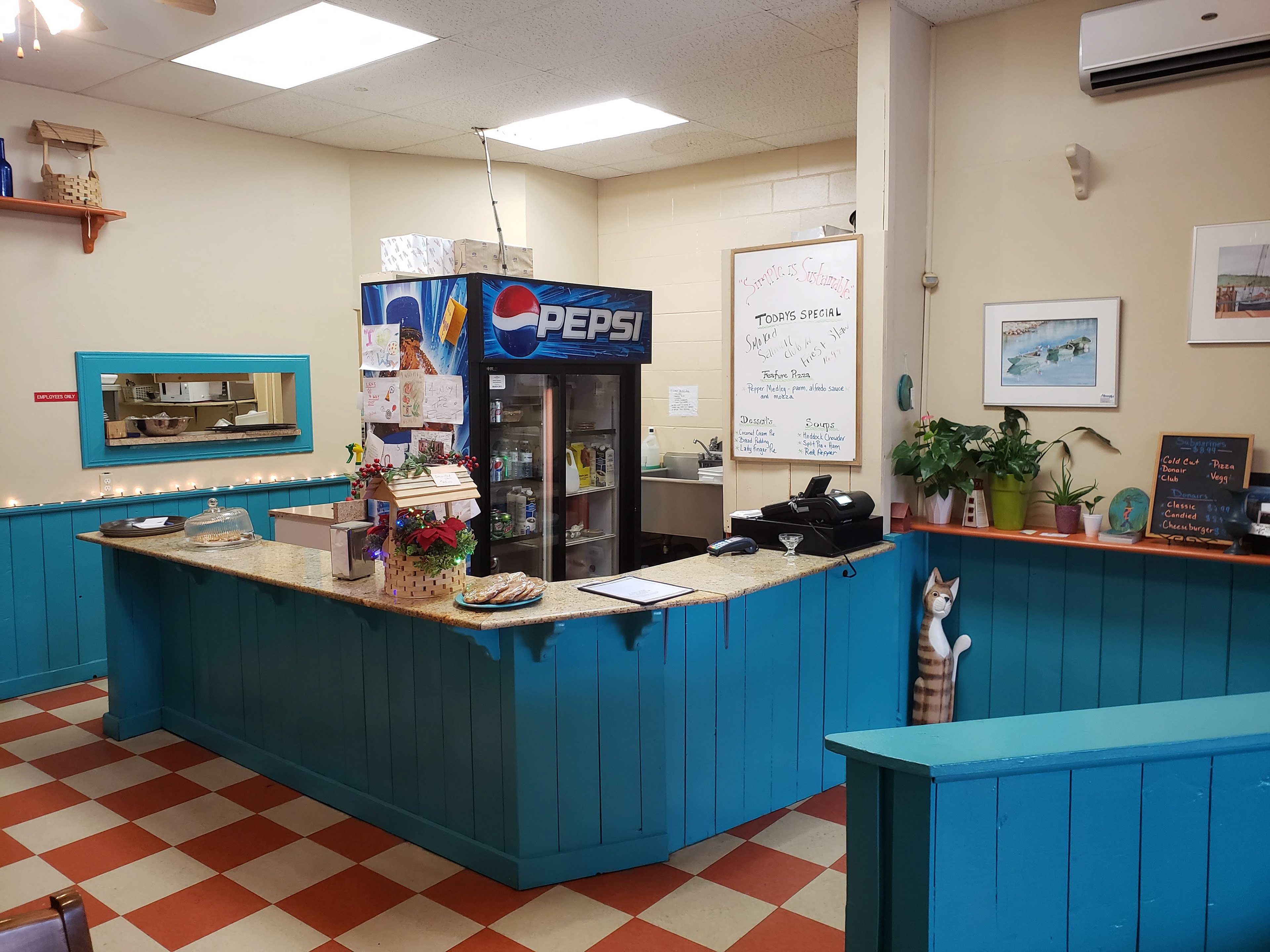 First order of business, design a layout that allows for flexible seating, everything from single seats to groups of 10 or more. Next decide on a colour palette to create a cozy atmosphere. To limit the time we had to close, I began building the new lunch counter, table tops and wooden benches off site. Then we closed up shop between Christmas and New Year's.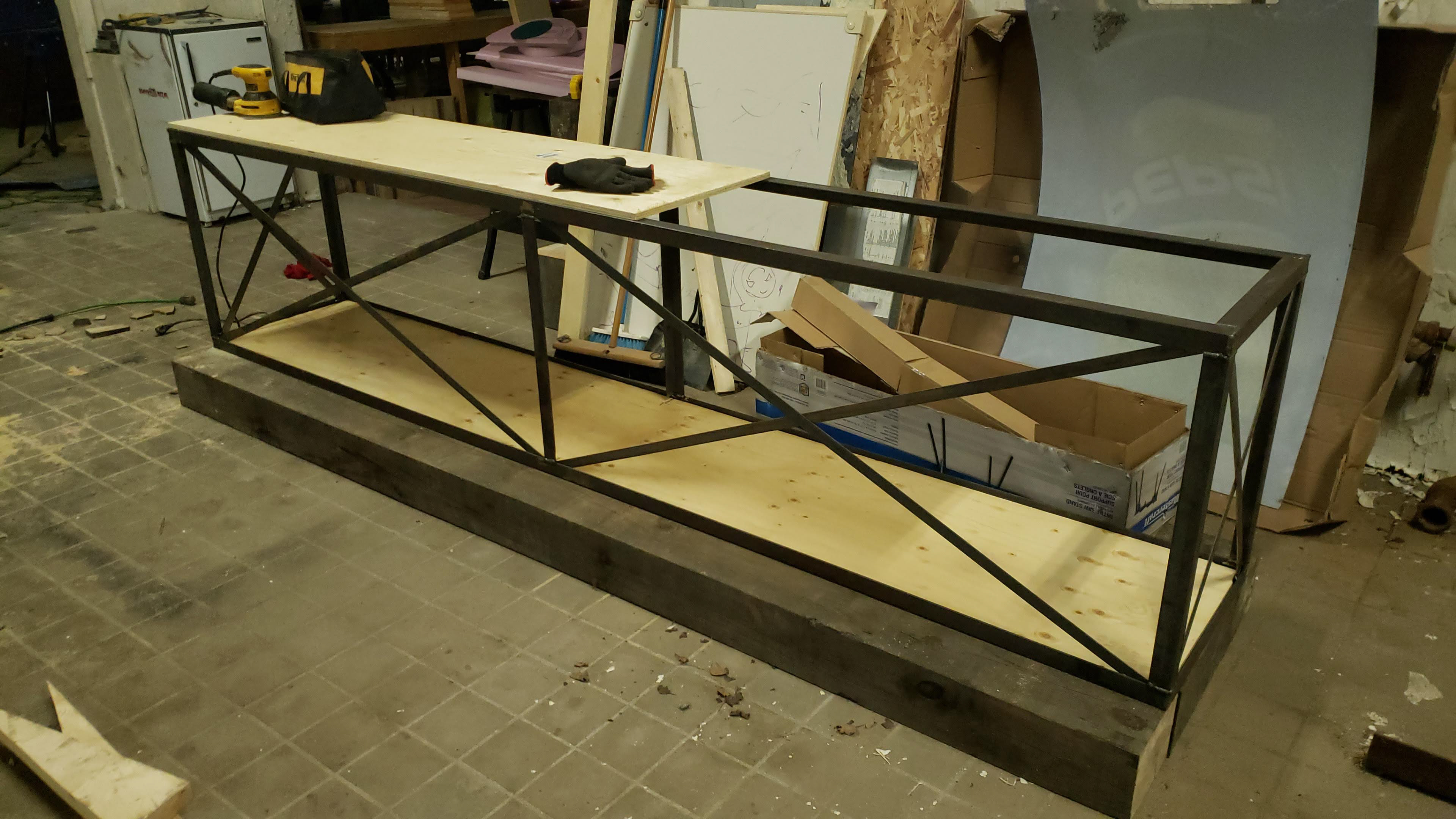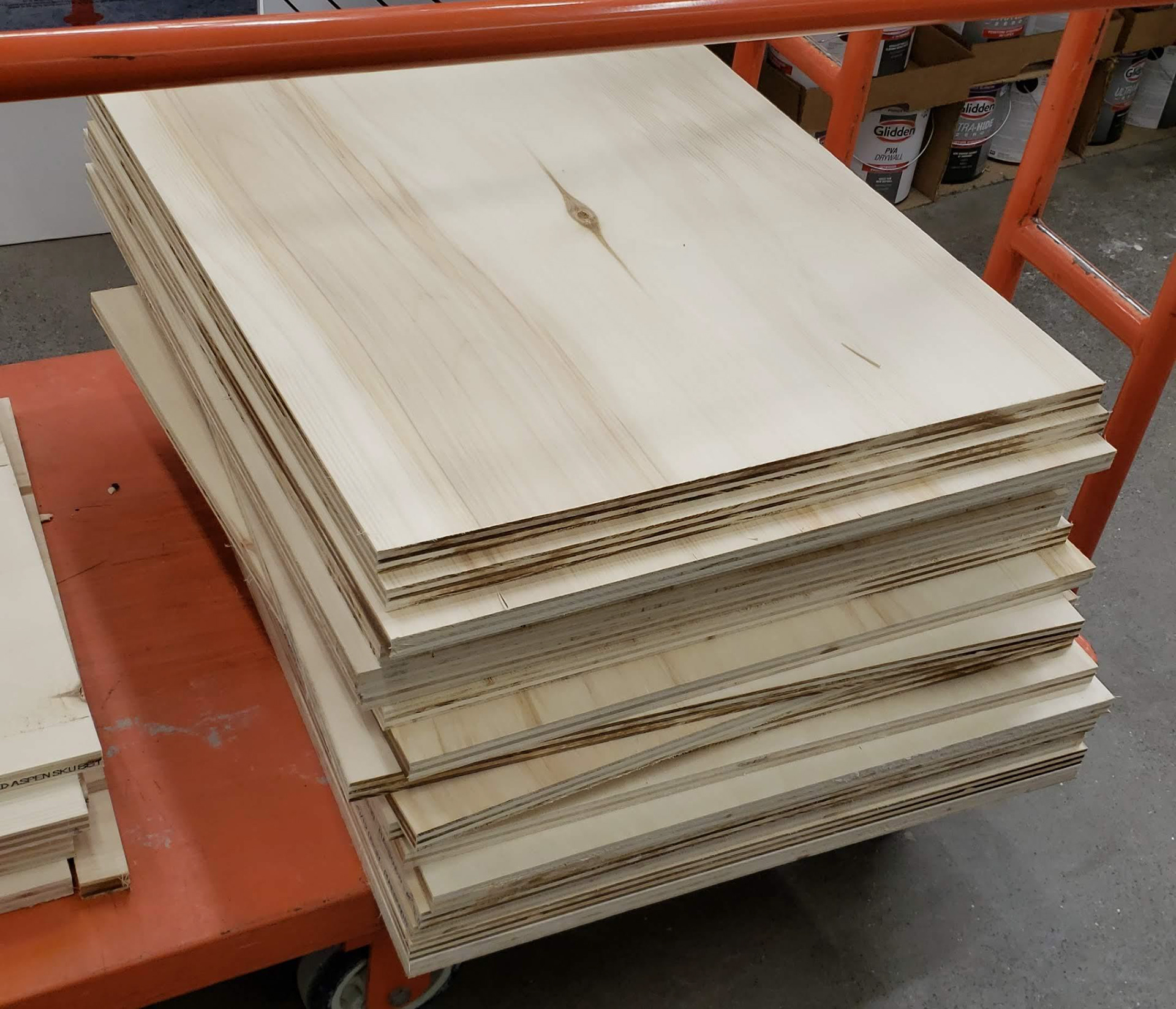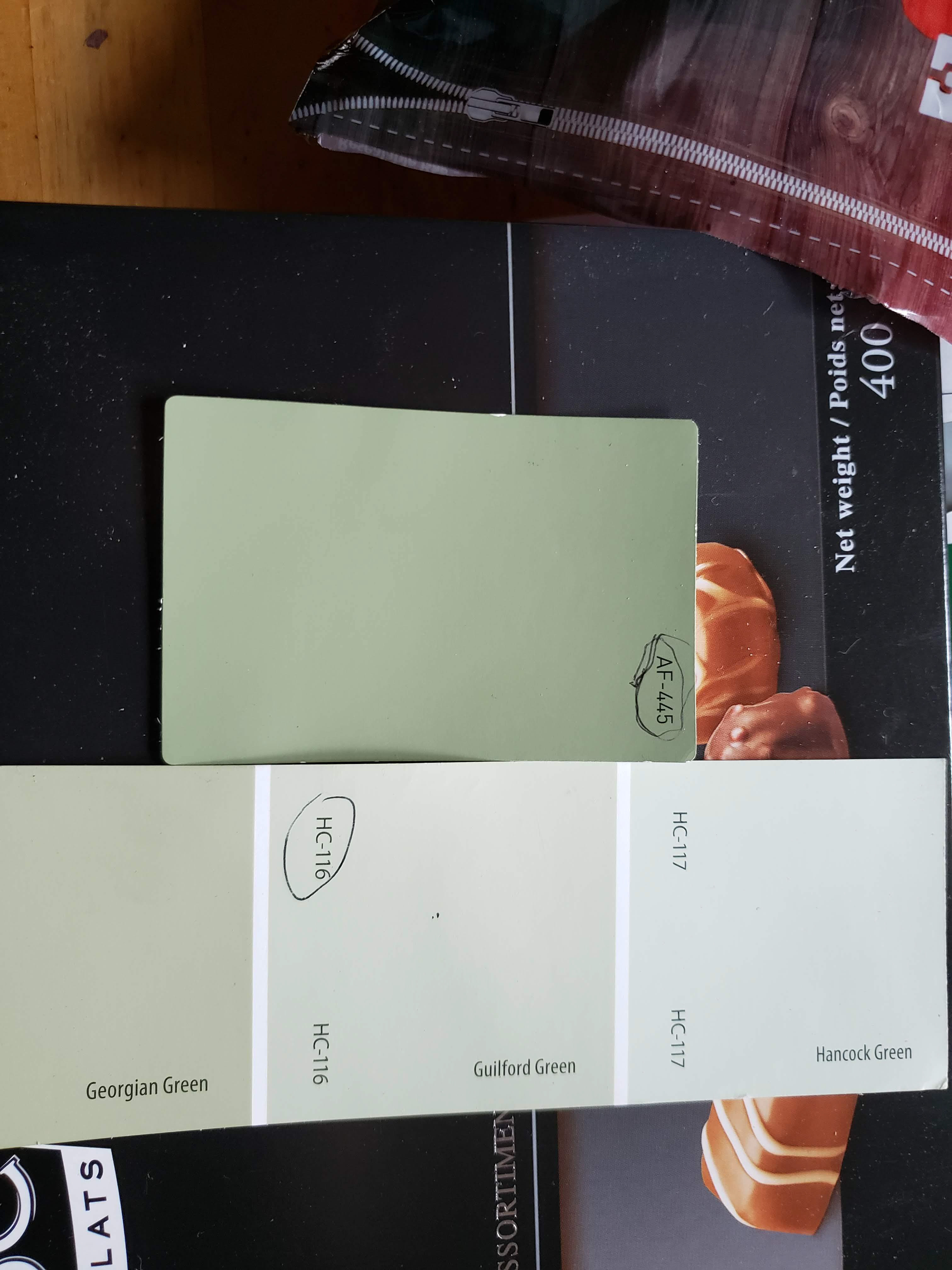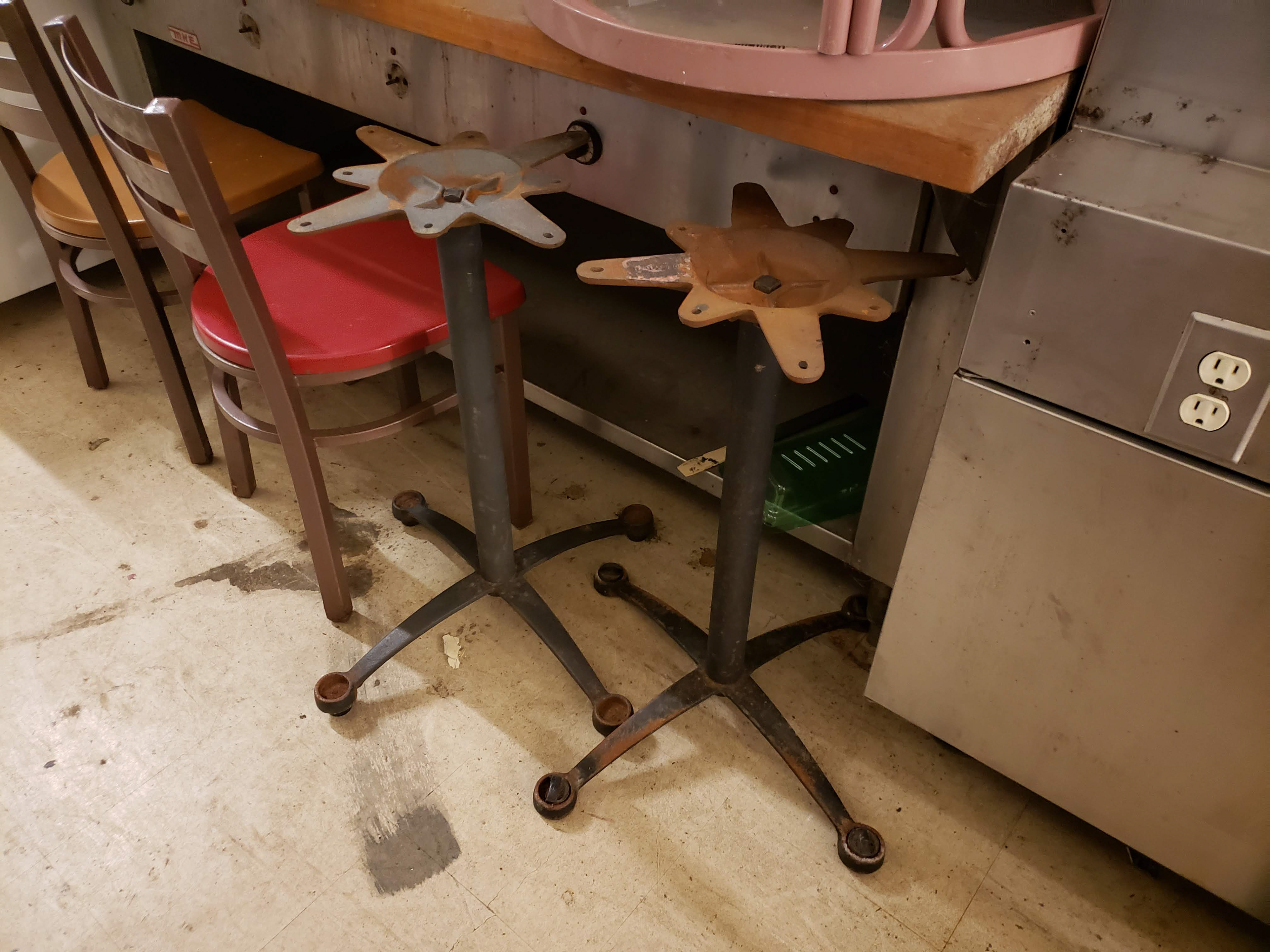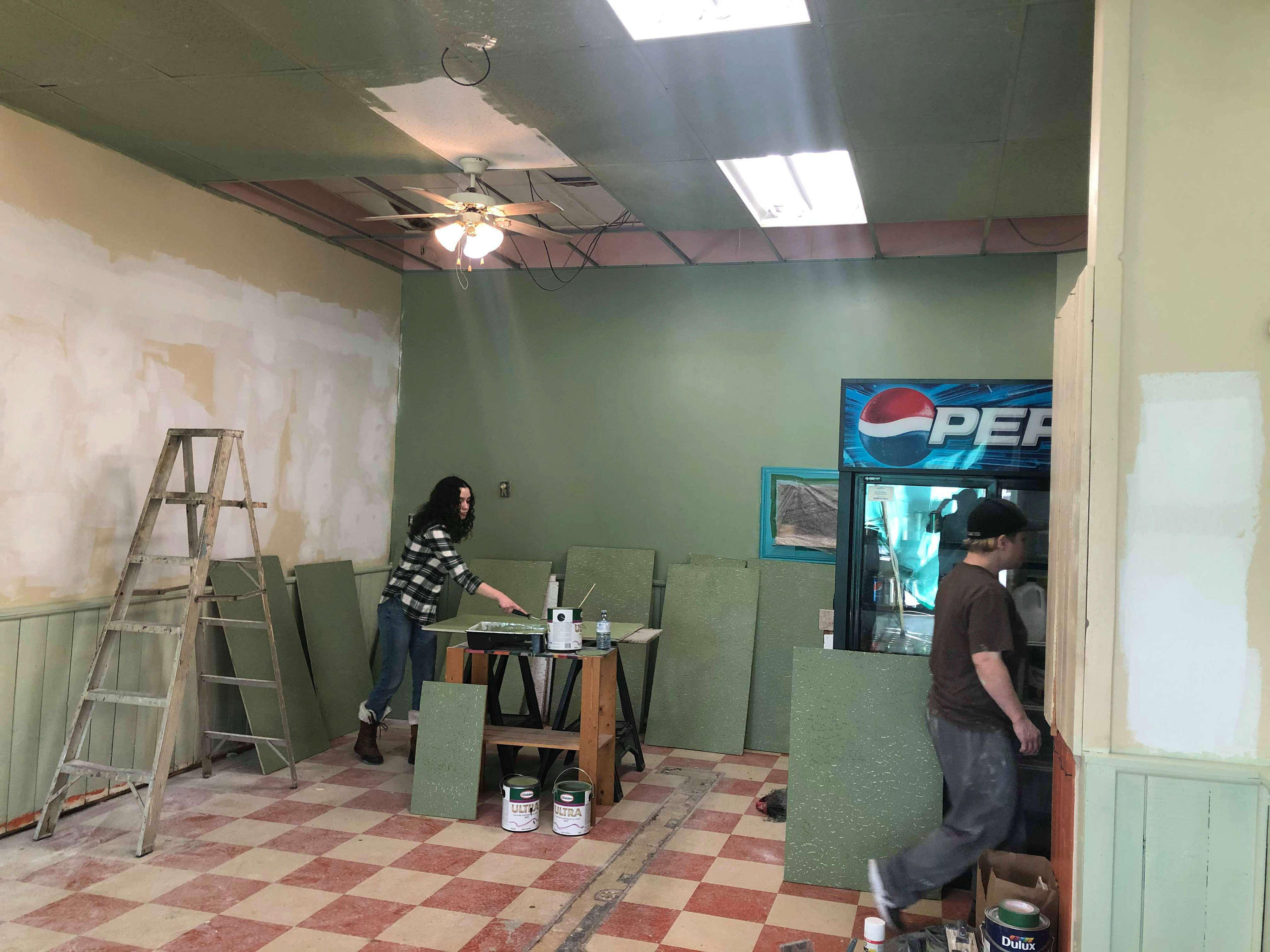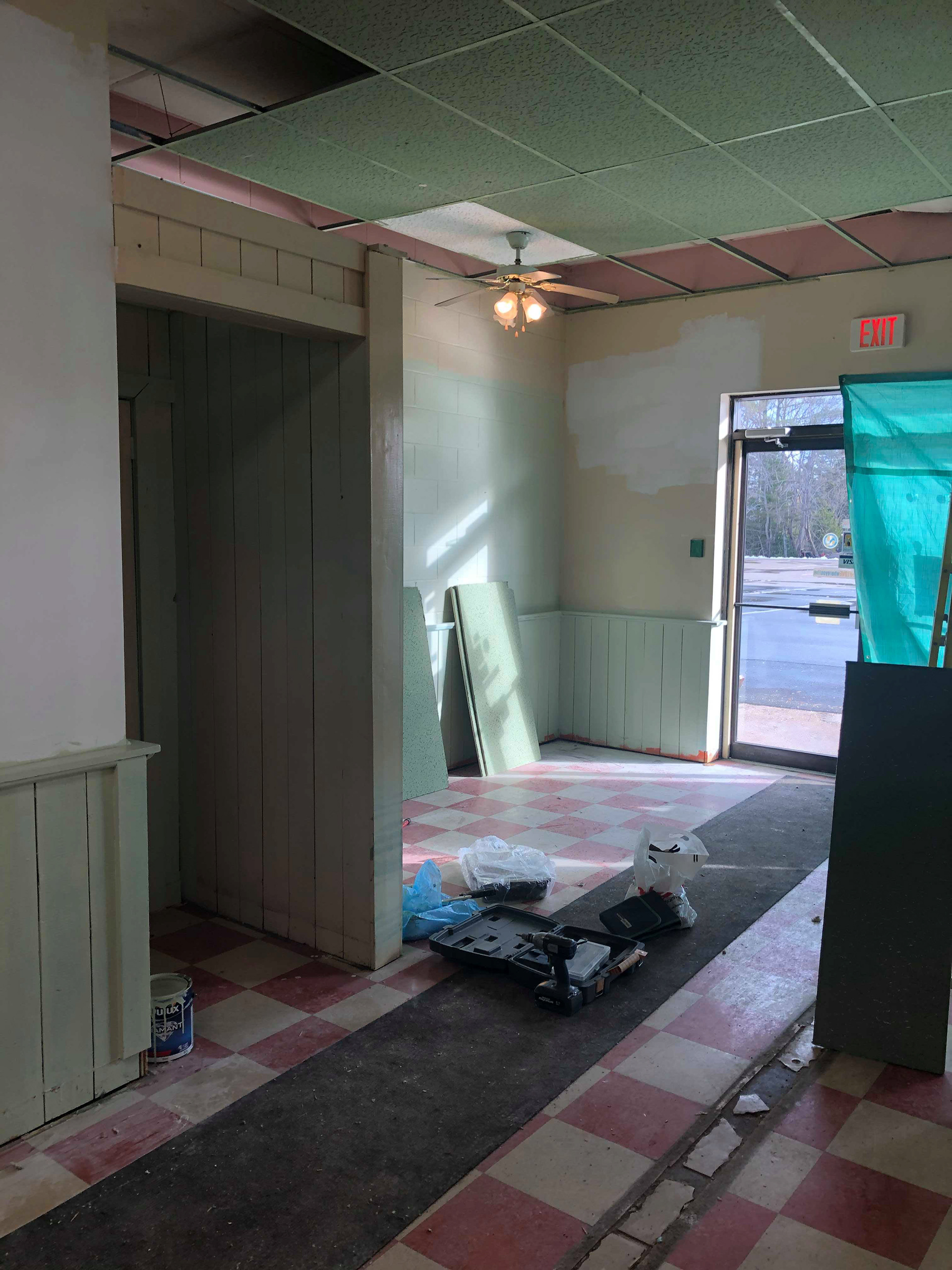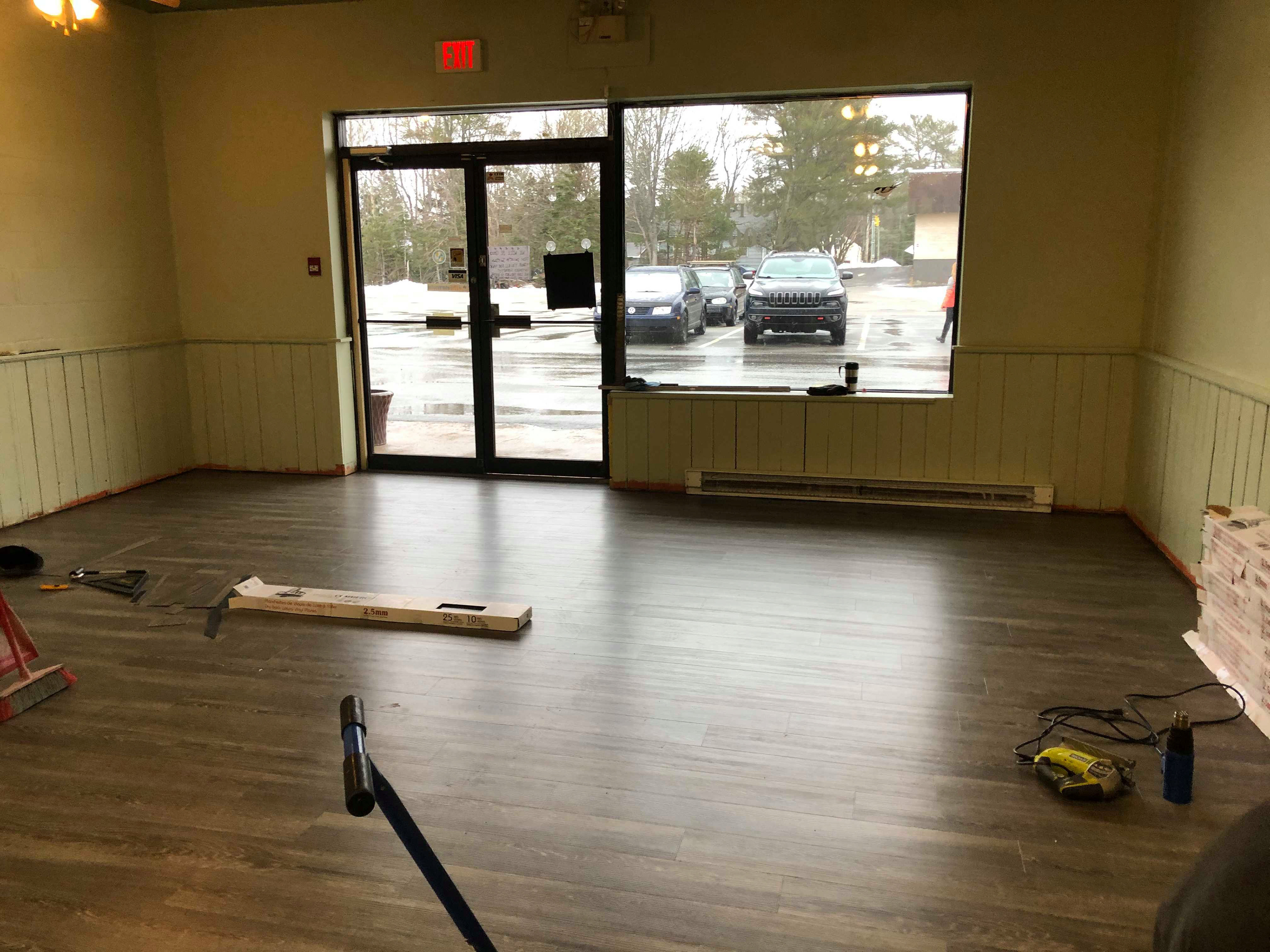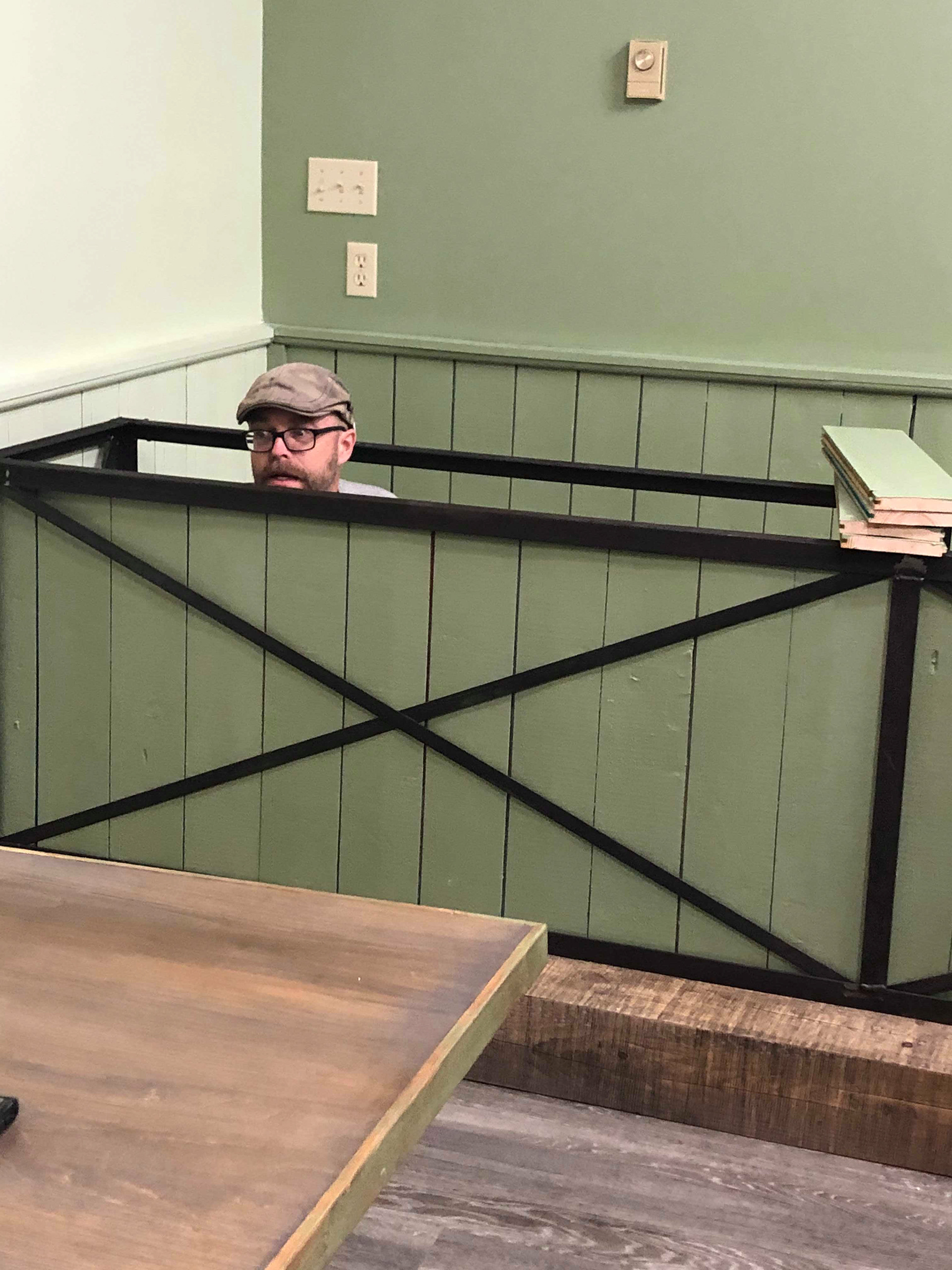 All the work was done between myself, Alisha and her staff. Demo was done. Walls were cleaned up and painted. Replaced and put colour on the ceiling tiles. And a new floor was laid. We found some groovy used table bases and attached our new table tops. The key element in the dining was the long wooden benches that now run down each wall. The tables can be rearranged to accommodate any size group. For a statement piece, I recycled bicycle rims and hung it from the ceiling.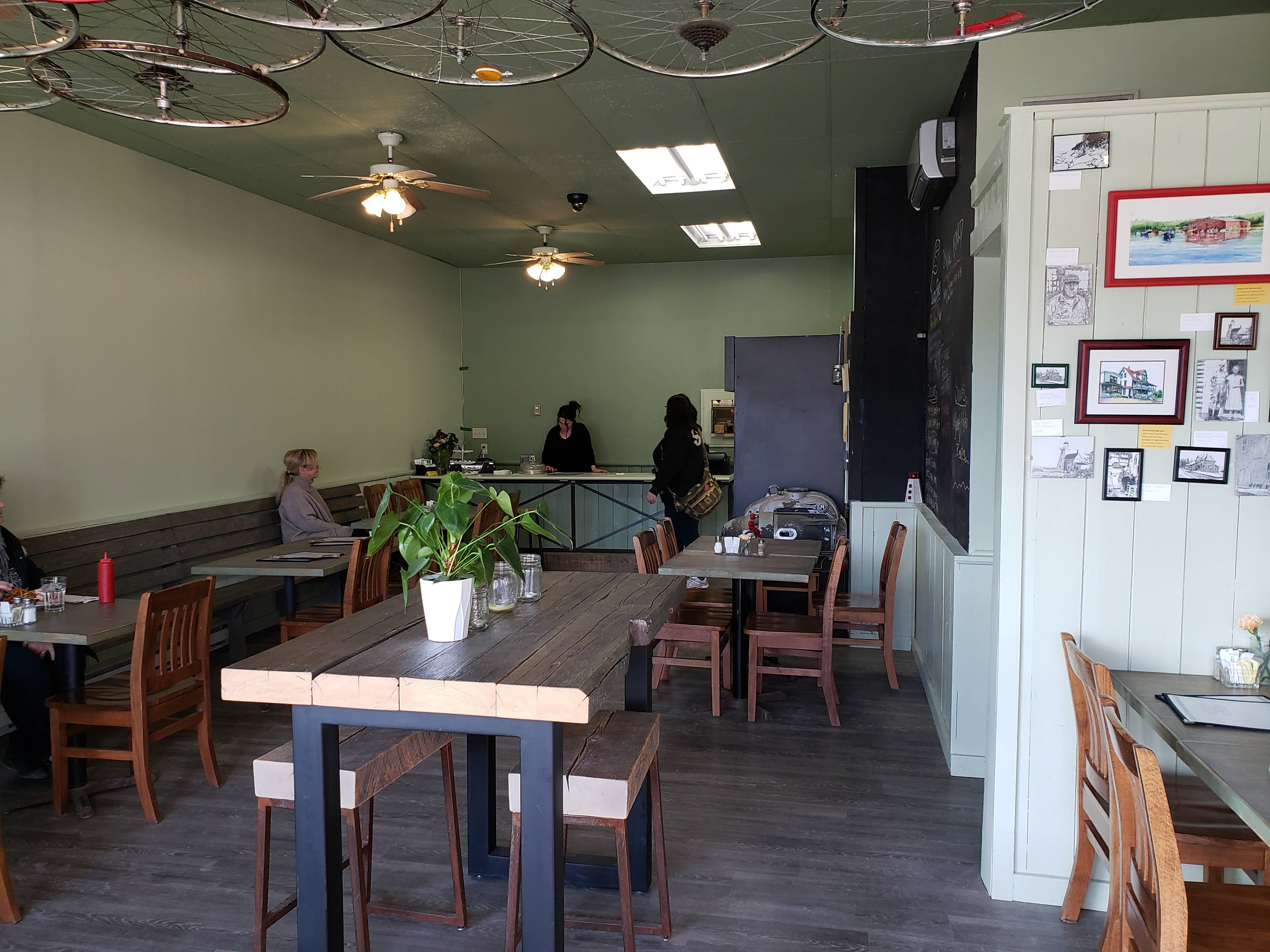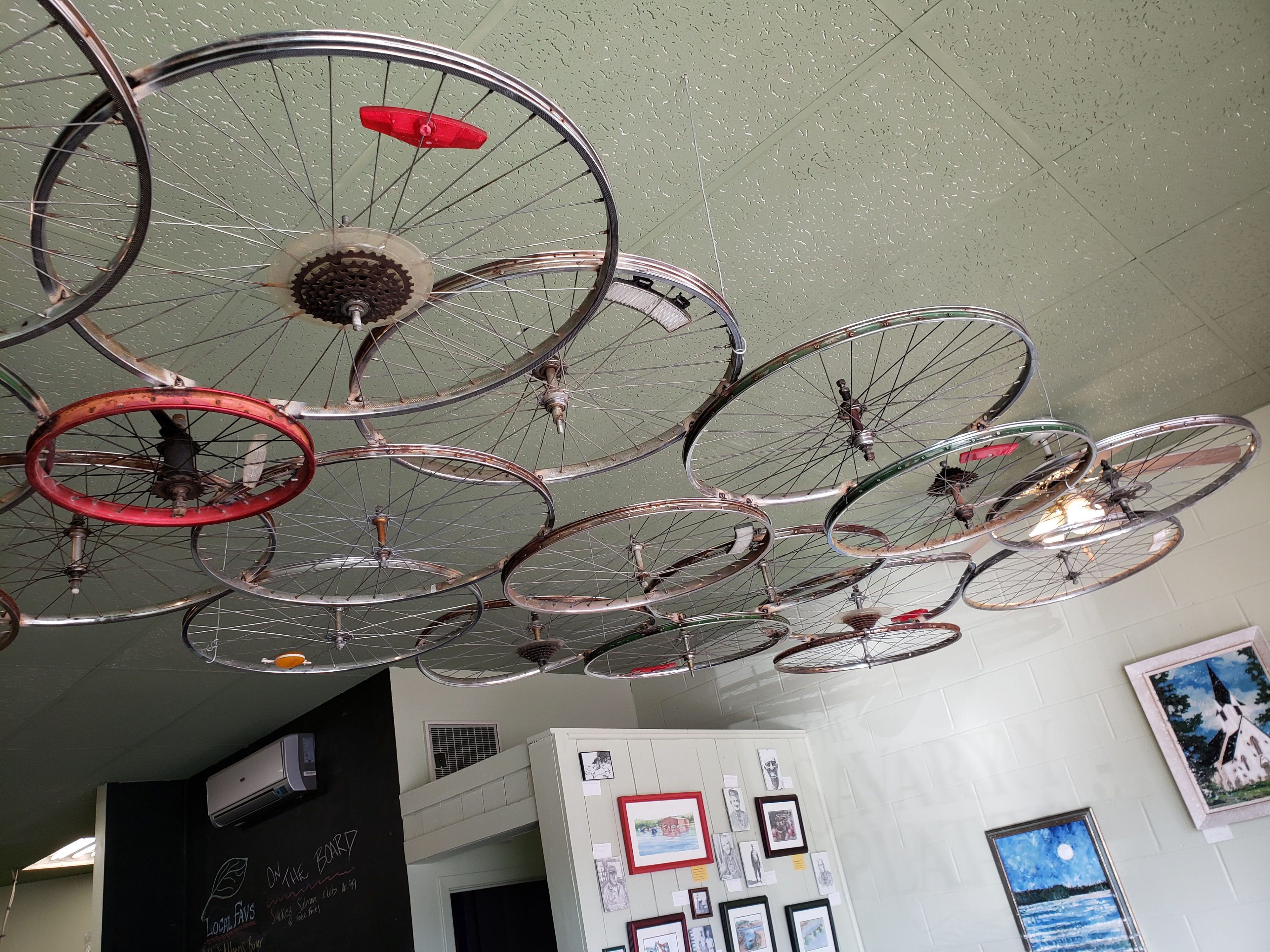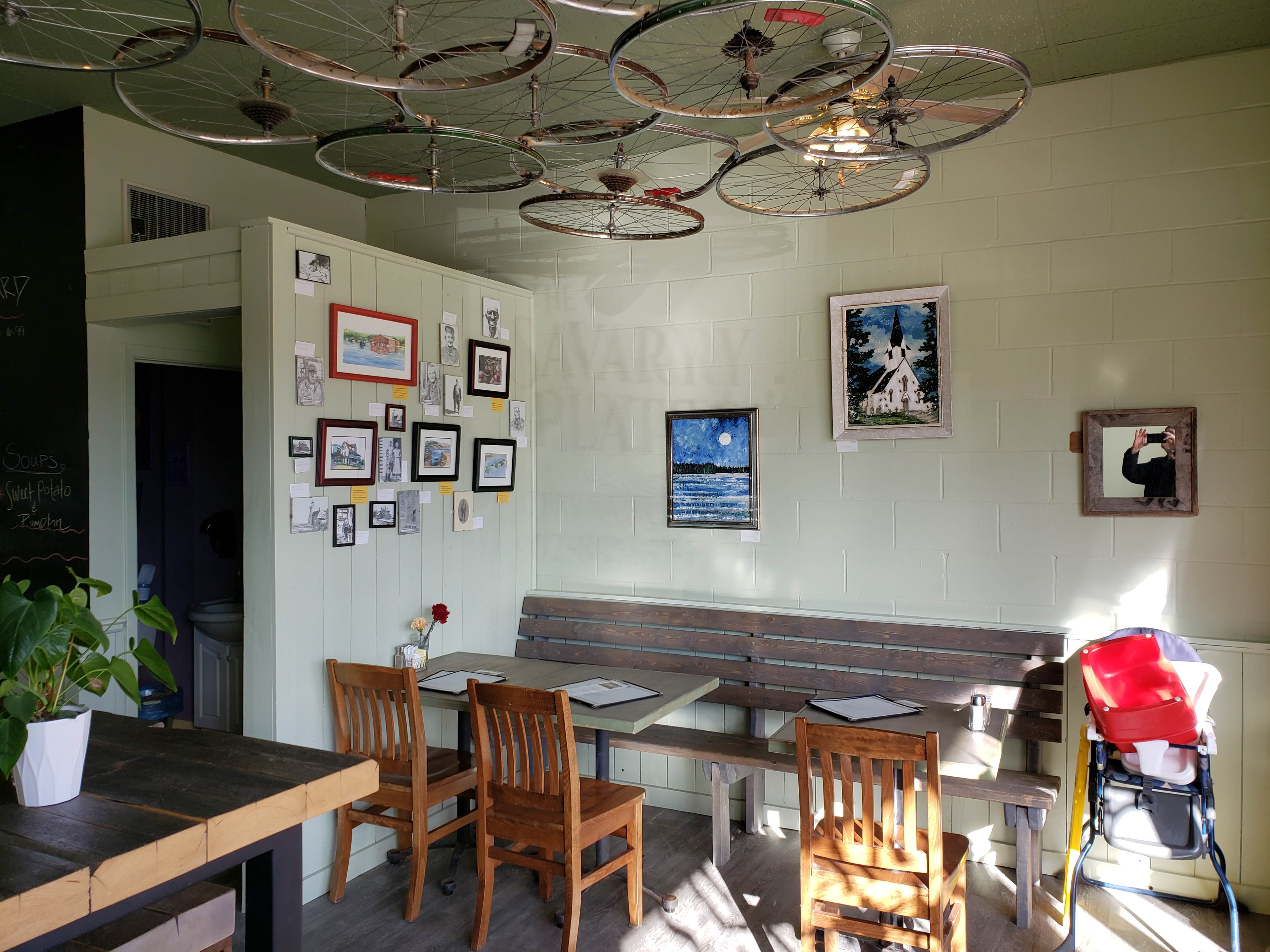 Finally, we turned our attention to the name. After evaluating numerous suggestions, we settled on The Savary Plate. With a last name like Savary, we had to use it and "plate" kept us in the diner realm. Our clientele are the locals, so we are embracing everything local. We have started to add historic items and photos to the décor to spark conversation. I'll be adding more photos in the coming weeks. A big thanks to Kyle Barrett, my local sign guy for just being awesome and always producing quality work.